For years, PPC and SEO have been viewed as two contrasting marketing strategies. Many digital retailers use them separately to boost conversion rates and generate more traffic to their sites. However, combining SEO with PPC is an effective and cost-effective way to improve a brand's visibility. Optimizing your site using SEO improves your search engine ranking and generates organic leads.  PPC ads, on the other hand, provide a dynamic element to your marketing campaign by increasing click-through rates.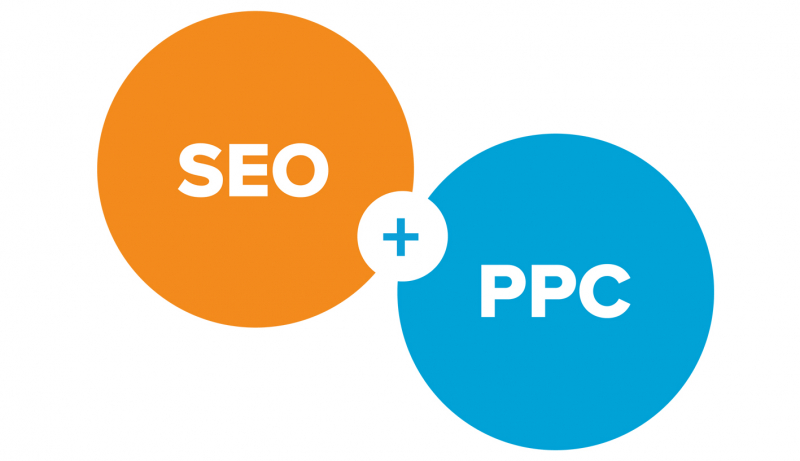 If you're interested in boosting your site's online prominence, it might help to engage the services of a revered marketing firm such as Redesign.co that effectively combines PPC with SEO.
Difference between SEO and PPC
Search Engine Optimization (SEO) is a popular digital marketing technique that relies on keywords, meta-descriptions, hyperlinks and similar tools to increase a website's organic traffic. Although this method is very effective, the results take relatively long to appear.
Pay-per-click (PPC), on the other hand, is a unique advertising model that allows digital marketers to create focused ads that appear first on Google and other search engines. However, advertisers have to pay for every single person who clicks on their ads. PPC ads produce immediate results – it is often used by big brands as well as startups that are looking to disrupt the market quickly.
Here are 5 unique ways in which PPC works together with SEO:
1. Increasing your visibility
Incorporating a pay-per-click (PPC) model into your SEO campaign can provide a variety of benefits. The most evident advantage of combining these two strategies is enhanced online exposure. Your site will be ranked much higher on Google and other search engines. Remember, the top results to appear on search engine results pages (SERPs) are usually pay-per-click ads. You can improve your brand's visibility by utilizing both organic results and paid ads to gain a strong foothold in the SERPs.
2. Controlling negative reviews
Customer feedback is the fuel that boosts brand image and drives sales. However, negative consumer reviews and bad press can potentially ruin your business reputation if not controlled properly. Luckily, SEO can be combined with PPC to successfully put out ravaging fires and save your company's esteem. You can tell your side of the story by utilizing these two techniques. For instance, if you run an electronics store that is associated with selling fakes, you could run SEO campaigns coupled with PPC ads to redirect people searching for genuine electronic products to your website. You could also create content that describes all the efforts you've put in place to avoid sourcing fake goods from suppliers. This strategy will help clear the air and improve your brand image.
3. Growing your social media reach
The rapid growth of social media has dramatically changed how we conduct business. Today, more brands are embracing social media to improve their online visibility and grow their customer base. Popular networking sites such as Instagram, Facebook and Twitter can be leveraged to reach target audiences and consequently boost sales. Apart from implementing an effective SEO strategy to drive more traffic to your website, you can roll out a PPC ad campaign that focuses on a specific social media demographic. The data gathered from that campaign can provide crucial information about your specific target audience, allowing you to create a more refined marketing strategy.
4. Sharing keyword info
Keyword optimization is an integral part of both SEO and PPC. It's important to choose the right combination of words and phrases if you desire to rank higher in the SERPs. If you've been optimizing your webpages for a while now, then you probably have all the appropriate keywords needed to kick-start a successful PPC campaign. But, if you're new to SEO, it can be quite challenging to gauge just how effective your marketing strategy really is. Luckily, you can utilize PPC strategies to generate faster results, then use those results to create an SEO campaign that works but if you're doing this for the first time, try hiring seo agency to help you out.
5. Tracking your performance
SEO can also be used in cahoots with PPC to measure your performance over a given period. Different brands have diverse objectives and KPIs they'd like to achieve. However, there are some vital parameters that every marketing team should track. These include the traffic generated per week/month, the conversion rate, and the total accrued revenue. Since SEO and PPC have many things in common, both strategies can be utilized to track your performance using KPIs like organic conversions and keyword rankings.
PPC works remarkably when combined with SEO to provide better brand visibility, improved conversions and ultimately, more sales.