Website layout plays an integral part in the success of a website. Hence, if you want to be the indisputable king of website business, then you need to pay great attention to website layout. It helps elevate your conversion and bring relevant traffic as well.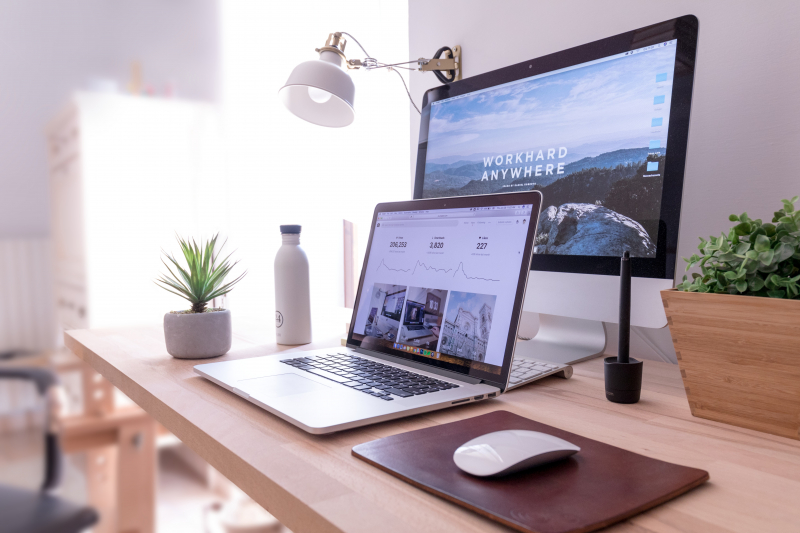 All you need to do is to make your website clean with a user-friendly navigation system to provide a useful web page layout. First, your layout shouldn't be complex and should give users easy access to helpful and relevant information. Secondly, make it easy for your visitors to find content. When your content scatters around the website and doesn't show up properly, a user gets annoyed and will likely leave and possibly never return. So if you have a clean-cut design layout, it will attract users to linger on your website for a long time. It will make them happy and satisfied. A good layout will also help users to explore more categories on the website. So here comes the navigation that is a backbone for a website.
Every organization needs to differentiate between concentrating on a site that gets a great deal of traffic and one that acquires a ton of conversion. A similar methodology applies to the difference between an attractive site and a well-designed site. By and by, these are two disparate things. In the same way as other different components, website design influences conversion rates for a tremendous range, particularly with customers putting a specifically solid highlight on the visual aspect today. The truth of the matter is that a quality web design can be profitable for your business image.
This article will walk you through how a website layout affects traffic and conversion rate.
Your Website Structure Should Contain User-Friendly Interface
Structuring the categories on your site in a simple and easy to use way is a fundamental part of a plan for conversions. Users that go to your site should feel satisfied with the general structure of your site. Likewise, they ought to have the option to effectively track down all the data they need about your products and services. Accordingly, you generally need to contemplate the big picture – how your page addresses the underlying inquiry while pointing expected customers towards other relevant pages.
This is the place where a legitimate site structure comes in, and how you plan everything can have a significant effect. It will be great to have an oversimplified "product" page if clients can't discover an "Order Now" (CTA) or segment on the page. Another off-base methodology would have visitors go through the loops of complex structure, just to ultimately arrive on the "Buy" page.
Your construction should be consistent and direct. Else, you will track down a ton of individuals surrendering before buying a product.
Responsive Design Layout Comes First:
When it comes to responsive website design (RWD), it simply implies that your web pages should perform well on a variety of devices and window or screen sizes.
If your business is visible online for a long time you've likely heard the term responsiveness be tossed around a ton. Besides, there is a solid reason for that. A responsive web design layout improves sales because of the uncomplicated reality that it is pliable to half of the shoppers today that use cell phones. Responsiveness is a positioning SEO factor according to web crawlers like Google and Bing. In spite of this, you can still discover innumerable websites that don't give a good user experience.
The point here is basic. If visitors go to your site over their smartphone and they need to zoom in and squeeze, you'll lose conversions. You'll never afford to lose a huge base of expected clients. Ensure that you design your site in such a way that will grow conversion rates on cell phones.
Design Your Layout for Smartphone
Having a design for cell phones isn't equivalent to having a responsive site. We have previously suggested that more than half of clients today use smart phones to make a purchase. This implies that the design for your Smartphone web needs to have a conversion optimized methodology. You can improve it by following the steps below:
Make shapes short;
Make sure auto complete is on;
Enlarge buttons size:
Make it simple for users to check out after placing order
The website design for cell phones can essentially impact your conversion rate.
When it comes to Conversion, Improve Your Readability
Visitors should have the option to check/read the content on your site to recognize you as the super brand. That implies that the design of the content on your site shouldn't give them migraines. You can accomplish this by picking simple and Calibri text styles while leaving sufficient spaces in the middle of the lines to make all that simple to skim through.
Most clients today usually don't read a lot, which is the reason effective businesses decide on a straightforward methodology. So individuals will not try to look over your site, not to mention read the content on it.
You won't win conversion without a decent call to action (CTA) at the end. Once you've attracted visitors with your offer, you need to bring them to take proper action. What's more, nothing can do this better than a very well designed CTA that hits the appropriate buttons. Like the highlights for smart phone design, you need to make sure that the CTA is understood and self-evident. Also, having more than one on a single page is unquestionably a positive development – individuals ought to consistently have the option to have a choice to click "Purchase" or "Get Offer". That is one of the major ways by which website design increases traffic to your website and turns them into conversions.
Choose a Layout That Gives Aesthetic Delight
Although a sound system of conversion-based website design, you can never emphasize the value of aesthetics enough. This is the primary idea that arrives at the brains of visitors when a person says "website redesign". It's like decorating or revamping your house– you demand new colours, contrast, a full turnover.
Obtaining equilibrium within aesthetics and functionality is essential.
Everything we discussed so far increases the conversion rate from the background. Your website carries the colours, fonts, images – every visual element that provides aesthetic delight to the visitors. That is the reason you should ensure that it unites everything in the end.
Below are the things you can do to improve the layout of your website:
Pick colours that go with your brand image.
Use high-contrast colours for Call to Action Button.
Insert as many High Definitions images as feasible.
Engage with natural scenery and patterns, etc.
The correct site structure is the SEO base. If it is not there, you will not achieve much. Thanks to the correctly built structure of the site, you can achieve a lot: raise it to the top, increase the number of requests and purchases.
In order to do everything right, you can invite a specialist. And you can do everything yourself using the Sirius theme from Shopify. This theme contains everything that is necessary for your effective work: the quality structure of the site as a whole and each page, optimization for SEO. It is easy to make edits, add items, and other information. Each theme page leads to a specific target action. Use it to succeed!