Most businesses know that it is inevitable that businesses are set to face a future that is entirely technologically advanced. Businesses are having traditional business marketing tactics woven together or replaced entirely by modernised versions and introductions, including investing in the assistance of professional digital marketing companies, spending thousands on the website and potentially subsequent app extension, and keeping the website updated and functioning seamlessly. The way the world is moving, the future is digital. Therefore, having a website is the new front window of any business. There are three key elements in ensuring your business' website is the best it can be.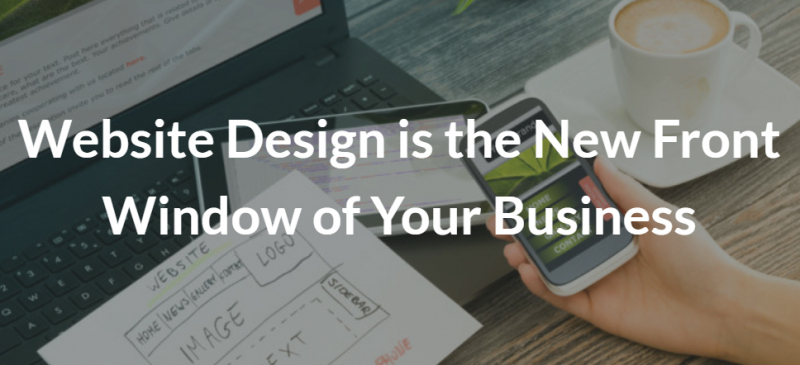 The layout itself
The layout of the website itself is of vital importance. The landing page is the front window of the business, and visitors to your website decide within the first few seconds of browsing if they want to delve further into the brand. More likely than not, if they are not impressed they will not visit the website – or your business – again. For this reason, ensuring the website design is crisp and clean, and the webpages function without lagging or delays, is critically important to the brand's online reputation. A business that spends the money and time ensuring their front window brings in both prospective and existing customers, and inspires brand loyalty and customer trust, is one that is going to not only flourish, but soar into longevity and global success. After all – the website is the bridge to a global consumer base.
Mobile ready design
These days, consumers value convenience and ease of access higher than they ever have before. This extends to practically every aspect of life, including consumer experiences and relationships. Having a website design that is simultaneously mobile-ready will put you ahead of the game for one very good reason: convenience. Consumers generally tend to spend more time on their phones throughout the day and the evening than they do on their laptops. This means that most websites they browse through, they are doing so on their phone screens. If you have a website design that directly and seamlessly transitions into a mobile layout, consumers can browse, shop, and check out with ease, making it more likely that they will be returning customers. Additionally, a mobile app is perfect because consumers only must open the app, making the online shopping experience easier again.
Decide on your key marketing tactics that go hand in hand
Every business ultimately decides which key marketing strategies they want to spend time and money on. While the layout and mobile ready design are two key parts of having a thriving website design, it also comes down to the marketing tactics that are at work behind the scenes. Anything from SEO (search engine optimisation) and CRO (conversion rate optimisation), to the very code that is the foundation of everything that appears on screen, the money you spend on marketing tactics is your golden ticket to longevity and success in the business – particularly as the world (and all businesses, as we know it) continuously become digital.