Are you looking to start up a business in Iceland, but don't know how to get the necessary funding? Look no further. This blog post will provide an inside look into the fundraising process for startups in Iceland. We'll discuss the different types of investors, the advantages and disadvantages of each, and what to expect from the fundraising process. Whether you're just getting started or are already well underway, this blog post will be an invaluable resource in navigating the world of Icelandic startup fundraising.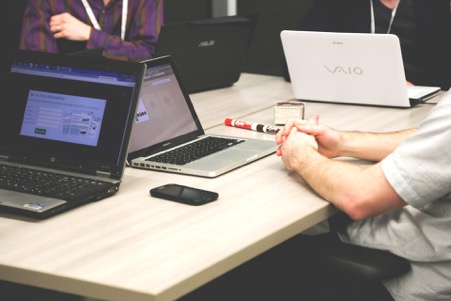 Image by StartupStockPhotos from Pixabay
How much money should you raise
When considering fundraising for your startup, one of the first questions you should ask yourself is how much money you need to raise. This decision should be made after careful consideration and analysis of your current business operations and projected growth plans.
The amount you decide to raise will depend on a number of factors, such as the stage of your business, the type of investment you are seeking, the current market climate, and the size of your team. Generally speaking, you should raise an amount that covers all of your immediate expenses (such as salaries, overhead costs, and equipment) as well as any investments you may need to make to grow your business in the near future.
When should you start fundraising
Fundraising for startup can be a long and difficult process. Knowing when to start is essential in order to ensure success. Most experienced entrepreneurs suggest starting the fundraising process as soon as possible, even before the business has launched. This allows you to start building relationships with potential investors early on and gives you more time to secure funds.
Before jumping into fundraising, entrepreneurs should make sure they have a good understanding of their company's financials and a clear business plan. These documents will serve as your pitch to investors and will help them assess the viability of your business.
How do you find investors
When it comes to finding investors for your startup, there are a few key steps to take.
First, you should start by researching venture capital firms and angel investors in Iceland. These types of investors typically invest in early-stage companies, so they're a great resource for startup founders. Look for investors who have already invested in similar startups in your industry and who understand the challenges and opportunities of the Icelandic market.
You can also reach out to your network of contacts for potential investors. Ask around for referrals, as these are often some of the most reliable sources of potential investors. Start by talking to people who have gone through the fundraising process before and see if they can offer advice or put you in touch with any investors.
How do you negotiate with investors
Negotiating with investors is one of the most important steps in the fundraising process for tech startups. It's important to make sure you have a clear understanding of what you want and what the investor wants. The first step in negotiations is to meet with potential investors, either in person or via video conference calls. For in-person meetings, it may be necessary to take flights to visit prospective investors.