The vast majority of website owners and publishers in today's online world rely on advertising to make a living. And online advertising can come in many forms, from affiliate programs and direct sales to traditional ad banners and such. But some of these are continuously losing their efficiency – especially banners – while others rely on a good communication between the advertiser and the website owner. And the best way to do this is through a contact form.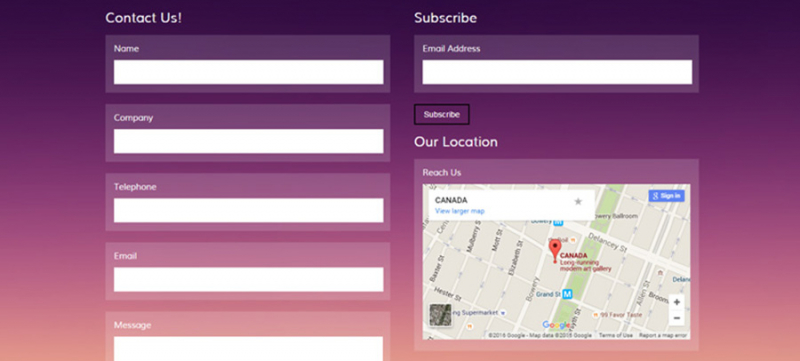 A contact form is an important part of any website online, from massive publications with millions of visitors to small, independent websites like CanadianCasinosOnline.com. They are the best way to keep in touch not only with readers – they can transmit their praise or (hopefully constructive) criticism to the publisher or editor – but to be reached out to by advertisers trying to throw money at them. But there are many who forget about this, seemingly ignoring this humble yet very important part of their website.
The most common mistake one stumbles upon when trying to reach out to webmasters, bloggers, and other people publishing their stories online is a contact form that simply doesn't work. The reasons for this can be multiple.
In some cases, the contact form is slapped there without any attention to its setting up – in these cases, third parties can complete the form and push "Submit" but this sends their message into a seemingly infinite loop that leads to oblivion until they give up and move on.
Other times, the contact page is there but it has nothing but a shortcode with no contact form plugin behind it. This renders the contact page completely unusable, of course, and prevents anyone – readers, haters, advertisers alike – from contacting the website's owner. While this successfully prevents any and all spam messages from reaching their inbox, it also prevents people from sending messages containing constructive criticism, praise, and legitimate advertising offers.
And there are times when everything is set up perfectly, the contact form plugin is installed and up to date, and things still go haywire. Like when the contact form relies on PHP's < pre > mail();< /pre > function that is disabled on the server. Like when the CAPTCHA code doesn't show up on the contact page but you have to input it to submit the form. Like when ReCAPTCHA is used with an invalid site key. And the list could go on forever.
A piece of advice for every webmaster out there: for your readers and potential advertisers to be able to reach out to you, make sure your contact form is fine and dandy. And just in case, publish a working email address on your website, too.