Websites have indeed become the brand identity in the virtual world. When you have a high-performing website, it increases credibility and enhances your brand's reputation.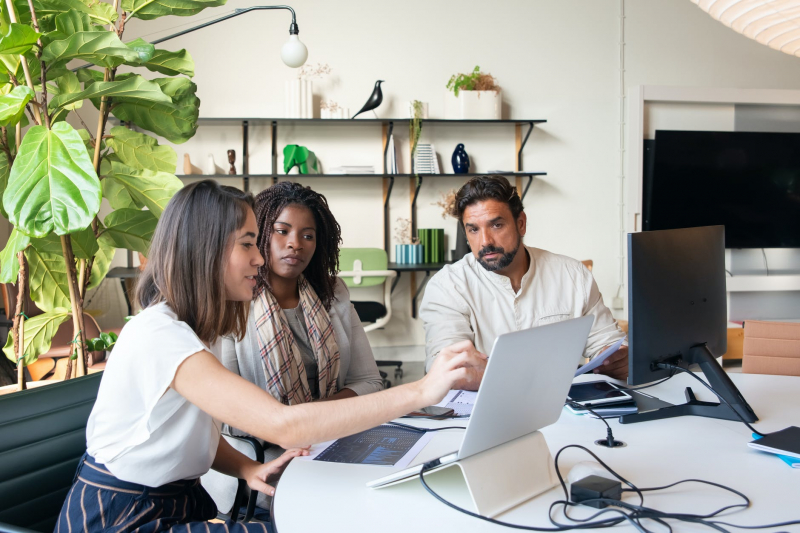 Top ranking websites are designed to engage users and give them a personalized experience. They also help in converting the traffic to leads. However, no matter how well your website is designed, it will not rank on the search engine without the correct elements. It means that your website will not get proper exposure, and that might negatively impact your sales. To take care of this situation, web designers must incorporate certain features to make it rank higher.
In this article, we are going to talk about five crucial factors that improve the SEO of a website. But before that, it is important to understand that SEO and web designing co-exist with each other.
A well-built, user-friendly, and responsive website instills a positive impact in the minds of the users. It inspires the visitors to take the desired actions. On the other hand, SEO increases the exposure of a website and presents it in front of the potential audience looking for the given products and services.
So, to obtain maximum performance from a website, it is essential that the designing and SEO planning should be done efficiently. Let's discuss more below.
Google indexes the mobile version of a website
In recent times, more people are using the internet on their smartphones than ever. Statistics show that around 57% of the web traffic is mobile users. To meet this increased demand of smartphone users, Google has started a mobile-first index. It means that now the search engine reviews the mobile version of a website with priority. It indexes it, ranks it, and even displays the mobile version in the search results.
Thus, having a responsive website not only improves user experience but website rankings too. Designers now need to create smooth, fluid websites that are compatible with all devices more than ever. You can even observe the behavior and preferences of your audience through Google Analytics. See which devices they usually use, how they interact with your content, etc. With this information, you will be able to create a fully responsive website that meets your users' expectations.
You need to understand the intent of a search
One of the main components of an SEO strategy is the keywords. It is the idea or theme around which you have designed the content of your website. But the way the keywords optimized content has undergone a drastic change recently. Search engines now do not focus on the exact phrases; they try to understand the intent behind a search query. They focus more on the preferences of the users and what they are trying to see.
There are various types of intent, like conversational when someone is trying to seek information or business location when trying to find a given establishment. People can also search for tutorials or to do online shopping.
Thus, a marketer needs to ensure the intent of the given website and ask the designer to optimize the web pages accordingly. Web designing should be according to SEO to address multiple stages of the user intent.
You can use Google Search Console to understand the type of keywords that drive traffic to your website. It will help reveal the common intentions of your users. Apart from being user-friendly and intuitive, your website should also have relevant content that users are looking for. It will help in driving more traffic and reduce the bounce rate too. This strategy will surely give you stronger rankings.
The structure of the website matters A LOT!
Do you know that the structure of your website has a huge impact on your website's organic clicks and rankings? On-page SEO is easy on any website, especially if it is built in the WordPress platform.
The components that help in On-Page SEO are:
1. Title Tags: It is the first thing visitors notice in SERPs, and by quickly reading it, they understand if your website matches their intent. Hence optimizing the site strategically is an important thing to do. Remember that overly optimized title tags stuffed with keywords will not improve your rankings or appeal to the visitors. To formulate the title tag properly, you should:
● Add keywords at the beginning of your title tag.
● Make sure to keep the title tag within 60 characters.
● Do not stuff your website with keywords; insert them naturally.
● You can use dividers to separate various elements like categories.
● Ensure to use the same tactic of title tag optimization across the site.
2. Meta Description: These are also essential as it describes your site to the audience at a glance. Make sure your website meta description is concise, informative, and written clearly. Do not reduce the readability to insert more keywords there.
3. Heading Tags: It gives your website a solid structure and creates an information hierarchy. Using these tags properly is essential for SEO. H1 is extremely important and, therefore, should be optimized with the major keywords.
4. Content: Also, the content on the website should be relevant, readable, and fully optimized.
Image optimization is essential
Optimizing the images and videos in your website plays a vital role in improving its SEO. It is great news and can be used to improve online visibility and drive more traffic to the site.
● Always choose the right format for your image, like JPEG.
● Reduce the image size as larger images can reduce the website's loading speed, which would negatively impact the SEO.
● Ensure to optimize the images for organic search. Always give proper file names and ALT tags.
Focus on long-form content
Long-form content is dominating the online marketing environment. Users want descriptive content that will help them to gain the required information. Top performing content is at least 1000 words long. Statistically, it has been noticed that content over 3000 words performs the best. A designer's work is to include the content in a website in such a way that it keeps the visitors hooked. For example, instead of having long paragraphs, insert bullet points.