Visual representation of your brand identity is best accomplished with the help of an image and there is nothing better than a logo. While designing a logo can be thrilling, nevertheless, it requires a lot of careful planning to finally draw up one as you must remember that the logo you design should essentially reflect your brand values and not just the brand image.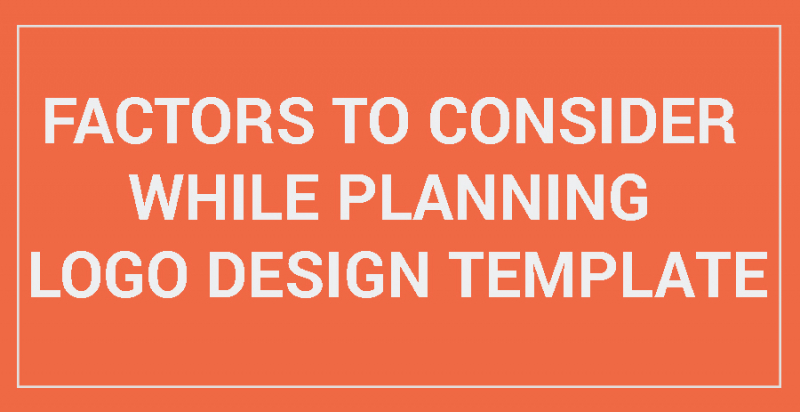 In this article, let us find out the various aspects that you must take into account while designing logo and also while selecting a logo design template. So, read on for better insight.
Tips for designing the right logo for your business
In the paragraphs that follow, you can go through the various steps that you ought to take into account while doing the same-
Know and understand your business well
First and foremost, it is important that you know what you are offering to your clients. The design will depend to a great extent on the nature of your product and services.
Do your homework
Next step is to do thorough research and look for logos that are related to the type of business you are running. This is very important because designing a duplicate logo is plagiarism and it will only drive away clients from your brand because they will consider your brand as fake.
Put it in black and white
Whatever results you obtain after carrying out the research, you must note it down and maintain a record of the same.
Plan the concept
Next you have to sit down with your creative team and decide various aspects that include stuff like color scheme, whether you want to use word mark or symbol to represent your logo. If you are not getting it done by your in-house creative team, there are many business identities that hire the services of logo template designers like Logo Arena.
However, you must be sure that you opt for a service provider that is reliable and have been in this business for quite some time now. In this way, you will also be able to get the benefit of concept like color psychology, which only professionals can work with and the ones that have been taking on such projects for clients.
Shortlist logos
After going through related logo images, related to your brand, your next step will be to narrow down on your choice of logos or concepts related to the same. You can shortlist 10 and then narrow down to 3.
Regardless of whether you are designing just a logo or a logo template, you have to keep in mind the requirements of your clients. The option should be such that it can be worked upon. In other words, the template can be customized as per the needs of the clients.
Selecting brand typefaces
Another very important aspect of designing a logo is to select the brand typefaces. In most of the cases, it has been observed that businesses tend to choose 2 brand typefaces.
One is meant for slogans and headers while the second one is meant for the text (body text). There are many brands that prefer their font to be unique. This is referred to as commissioning a custom font. If you prefer a unique font for your company, you have a wide array of options to choose from.
Regardless of whether you are using Upper case or Lower case fonts, make sure it complements your brand concept and values and will be able to convey the message of your brand in an appropriate manner.
Graphics and text
Last but not the least use graphics and text content that works in tandem with your logo design and concept.