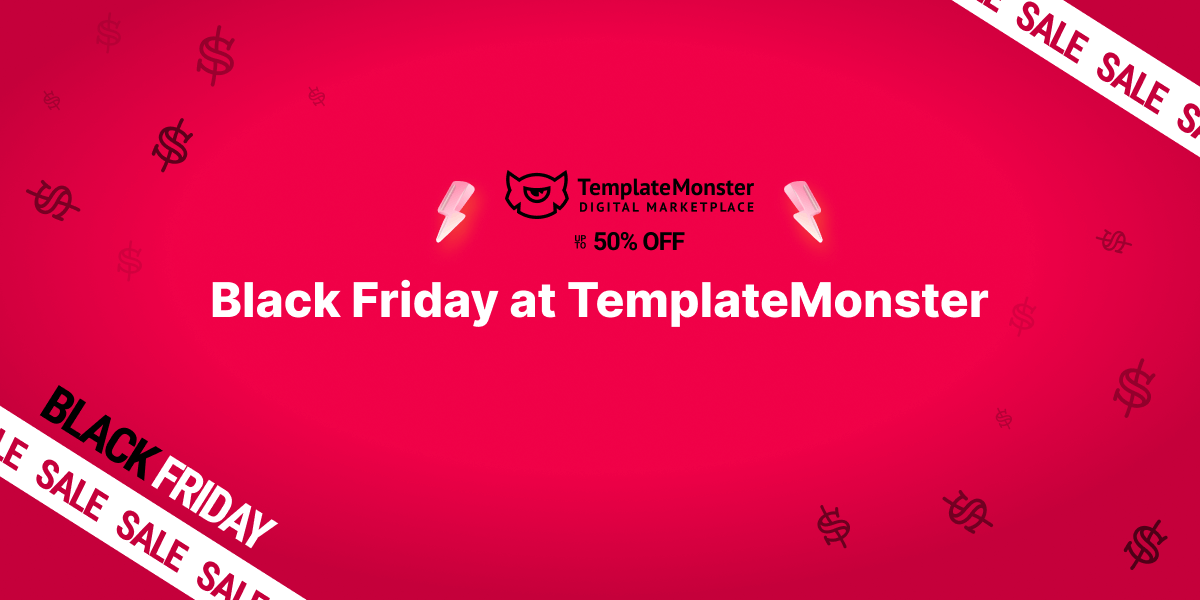 Embark on a month-long celebration of savings and innovation with TemplateMonster's Black Friday Deals 2023, commencing on November 1. Brace yourself for an array of irresistible offers on WordPress themes, plugins, graphic assets, Shopify and Joomla themes, web services, and more. This Black Friday extravaganza promises unmatched opportunities to enhance your online presence.
A Glimpse into the Black Friday Bonanza
As November unfolds, TemplateMonster unveils a cascade of Black Friday deals, catering to web enthusiasts, business owners, and developers alike. From dynamic WordPress themes to cutting-edge plugins, the offerings span a spectrum of digital assets designed to elevate your website's aesthetics and functionality.
WordPress Themes and Plugins
Immerse yourself in the world of WordPress with exclusive deals on themes that seamlessly blend style and functionality. Whether you're revamping your blog or enhancing your business website, TemplateMonster's Black Friday discounts on WordPress themes ensure you make a lasting online impression. Complement your themes with powerful plugins that add advanced features and functionalities, all at irresistible prices.
Graphic Assets
Enhance the visual appeal of your projects with discounted graphic assets. From eye-catching illustrations to attention-grabbing banners, TemplateMonster's Black Friday deals cover a range of graphic elements that will breathe life into your designs. Elevate your brand with professional and visually stunning graphics.
Shopify and Joomla Themes
For e-commerce enthusiasts, dive into exclusive offers on Shopify themes that combine aesthetics with functionality. Create an online store that stands out and captures your audience's attention. Joomla users can explore a world of possibilities with discounted themes that ensure a seamless and visually appealing website.
Web Services
Beyond themes and graphics, TemplateMonster extends its Black Friday discounts to web services. Whether you need hosting solutions, website installation, or customization services, seize this opportunity to enhance your website's performance and functionality.
Stay Tuned for Unveiling Stages
TemplateMonster's Black Friday Month is not a one-time affair – it's a series of unveiling stages. Stay tuned to the website for announcements on new stages of the Black Friday sale. Be the first to know and capitalize on each stage to maximize your savings and access exclusive deals.
Explore Ongoing Deals
The excitement doesn't end with the Black Friday Month kick-off. Check out the TemplateMonster Black Friday page for real-time updates on ongoing deals. Don't miss the chance to explore additional offers and elevate your web projects with premium resources at unbeatable prices. This Black Friday, redefine your online presence with TemplateMonster's exclusive deals. From WordPress themes to graphic assets and web services, unlock the door to web excellence at unmatched discounts. Visit the Black Friday page and embark on a journey of savings and innovation.