When referring to an ecommerce website the truth is that everything you do will count from the product images used to how the CTA buttons are placed. Basically all you do will influence the visitor and his decision to buy or not. It is really important that you focus on the important things first though since these are the ones that will increase customer numbers. This is exactly what we will focus below with advice offered by Ana Heart, a highly successful yoga store, based on numerous tests done in the past.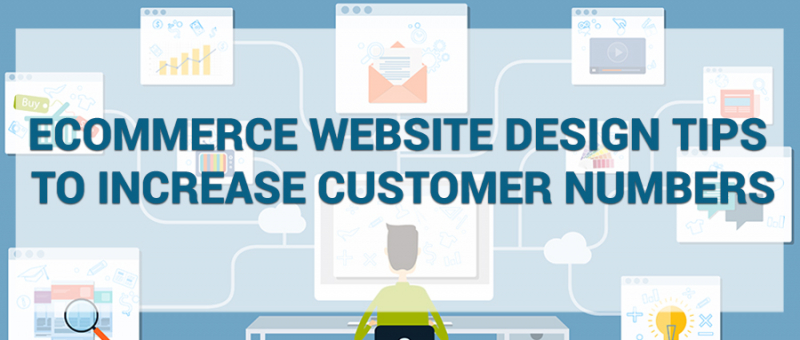 Focus On Product Images
The product image that is properly composed is the best possible "weapon" to attract new customers. It can easily drive sales and will surely promote sharing on social media. Always invest in professional product photography and highlight what you have as the best options for visitors from the moment they land on product pages.
If it is possible, try to go outside the regular ecommerce template and use interactive sliders and photo galleries. They are highly effective at catching the attention of the visitor. When there is something different and attractive on a website the person that sees it will pay more attention. You can thus highlight products better and increase the possibility of actually making a sale.
Use Attractive Links
This is normally not taken into account but the truth is the ecommerce design has to nurture the visitors and lead them towards a purchase. Attractive and clean linking strategies encourage a conversion behavior. This means you need to add clickable text, images and buttons in various parts of the site. The idea is to offer many different opportunities for the viewer to go to other parts of the site and eventually land inside the shopping cart with products added and ready for buying.
Increase Easiness Of Shopping
Some of the ecommerce platforms you can use will force the visitor to first create an account and then make a purchase. Unfortunately, this is drastically going to affect overall conversion rates and is a great example of a way in which you make shopping more difficult than it should be. The idea is always to make the shopping as easy as possible. The checkout experience basically has to be frictionless.
Various things can be done in order to make it easier for people to shop online. At the very minimum you need to have links to the shopping cart in all pages and various Add To Cart or similar options for all products sold. Take it one step further and experiment with different CTAs and colors to make shopping opportunities stand out.
Improve Navigation
This is an absolutely necessity since the page that the visitor lands on does not always feature something that he/she would buy. The path of the customer can go towards any direction. Navigation needs to be a guide so that the very best way is found. Generally, it is a good idea to have 6 or less main pages in the menu and then utilize subpages for further categorization. At the same time, a really good search feature is always necessary.