Looking back at the traditional business environment just a few years ago, it was almost impossible for small entrepreneurs to compete with huge and established corporations in terms of brand exposure and market reach. Before, only those businesses which can afford to fund and maintain a server have the capacity to put up their own websites and use them as a channel to interact with their customers. But with the emergence of shared hosting and social networking sites, small businesses now have the ability to connect with a larger consumer base and to market their products and services online. Just imagine how businesses nowadays can be able to reach up to hundreds of millions of people all over the world even with limited funding.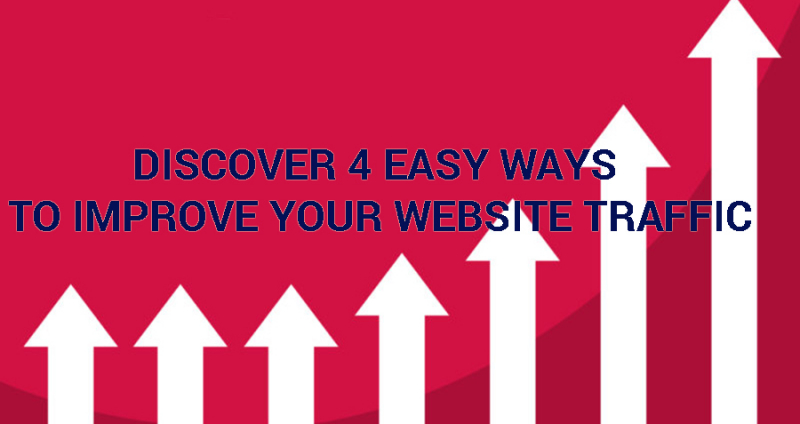 While having a business website is a good thing to start with, it doesn't necessarily mean that you can just sit back and hope that many visitors would be able to drop by and check out your site. Even when you have the highest quality of product or service out there, sometimes, a well-designed website is not enough to draw the attention of people on the internet. Every now and then, the trends in technology and consumer behavior change too; that is why things that worked well in a few years ago, may not be effective today.
Check out these four easy ways to improve your website traffic now and increase online exposure to your blog, online shop, or organization site away.
Content Optimization
Ever since the Panda and Penguin update of Google, one of the largest changes in search engine algorithms, it became more difficult for websites to rank up in the search result pages. Although they were detrimental to a lot of websites, the changes actually encouraged people to produce factual, well-researched, high-quality, and engaging content rather than focusing on the keywords. Google's new answer box feature also features websites with contents that are found to be very helpful in answering people's queries
Don't just concentrate on the usability and artistic value of your website's interface, optimize the contents too and, who knows, it might just earn a high rank in the search engine results.
Social Media Connection
With almost half of the global population on social media, it should be a great opportunity to advertise your site on different social networking platforms too. By linking your main website to your business' social media accounts such as in Facebook, Twitter, and YouTube, it will be a lot easier for you to gain higher traffic. Don't forget to post interesting topics too every once in awhile to keep your followers updated too.
Go Mobile
Just a couple of months ago, mobile devices have overtaken desktop computers in terms of the number of pages loaded worldwide. With most people spending more time on their smartphones and tablets, it would be a good idea if you will be able to optimize your website for mobile too. Maintaining a simplistic design and aiming for fast loading times will surely help you gain website traffic and maximize customer retention.
Targeted Website Traffic
What if you already followed the three tips above and you are still not getting the amount of traffic that you desire? Then maybe it's time for you to buy cheap targeted traffic online. Service providers such as Ultimate Web Traffic can help your site gain up to millions of visitors in a short time as possible. When buying targeted website traffic from other sources online, make sure that bots are not used to generate traffic and that you only get real web visits from real persons online. Ultimate Web Traffic is one of the most reliable web traffic providers with more than 9,000 in its directory of social networking sites, game sites, movie sites, web hosting companies, search engines, and more.