In every sphere, trends come and go every year (or even season), so it's very important to keep up with them. And, of course, every sphere has its own trends and promotional methods, and the beauty industry is not an exception. It develops amazingly fast, so the competition is very high. Without beauty marketing, it's almost impossible to achieve a new level.

So what is marketing cosmetics – https://intltech.com/marketing-cosmetics/? How does it work? How to succeed? Let's discuss.
What is PR in the Beauty Industry?
PR is one of the most effective ways to boost your brand's reputation quickly. Commonly, it involves people who are popular in the cosmetic industry and can tell their audience about your product or services. They are called "influencers."
There're a few ways influencers can find out about your products or clinic:
You can send products to them to review and share their honest opinion online. Or, if you're a clinic owner, invite them for a free session. If this person is very popular, usually you talk to their manager first;
Organize an event dedicated to the new product or services, and invite influencers to visit it. But their presence doesn't guarantee that they will choose to share thoughts about the product with their audience;
Make collaboration. This variant is for those brands that already have some excellent reviews among people. Collab with a beauty influencer to market your beauty products or services and strengthen its reputation.
Of course, there's always a risk that review can be negative because everything is preferential in this sphere. But if you are sure about your services or products – don't be afraid, tell the world about it!
Channels for Marketing Beauty Products
We cleared out the PR, but are there other ways or channels for marketing cosmetics? The answer is yes, 100% yes!
The first and the most obvious and popular channel is social media. Instagram, Facebook, Twitter, Pinterest. Different websites, people can find out and get interested in your brand. And, of course, places where all the influencers can cooperate with your beauty business.
Then, we have local advertisements. Think about it: you have a clinic in Toronto (Canada), you advertise it not only with online marketing services in the aesthetic industry, but also always remind about the clinic with the help of banners, brochures, etc. It gives you more chances to make people interested.
And, of course, don't forget about aesthetics digital marketing. Make your website as user-friendly and understandable as possible, work on SEO to improve Google ranking, upgrade your Google My Business. The comfort of your clinic offline should be equally as good as its appearance online. If you still don't have a website, start with choosing a design for it.
Those are the most effective and usable among your potential customers, so don't wait till the end, start the journey to your success now!
Best Strategies for Marketing your Beauty Business
As you could notice above, there are plenty of ways to boost the reputation of your brand or clinic. But let's discuss some unique strategies that haven't been mentioned yet.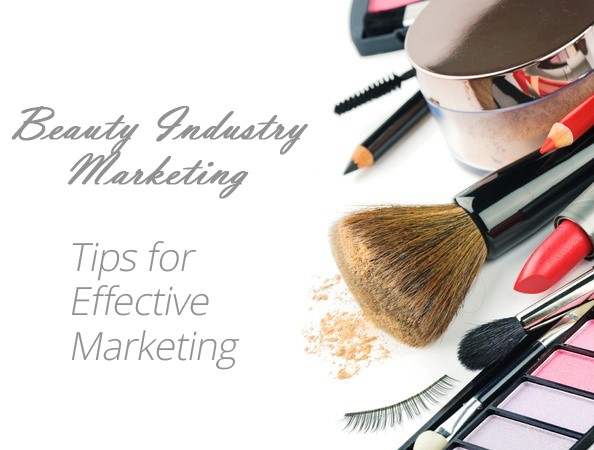 Cooperate with SPAs or hotels. Provide your products for spa sessions, or make a package deal for regular customers. Promote each other;
Invest in digital marketing and content. Interesting and useful videos from your clinic, nice website, available information about all the procedures and products. Honesty is a key to success and loyal clients;
Work with micro-influencers. Their audience is not too big, but there are more chances people will notice you. Agree, you trust the person who doesn't make a lot of advertising more than huge influencers who are ready to talk about everything if you pay them.
But the recommendation personally from us – use digital marketing for the beauty industry. It's the digitized twenty-first century outside, people spend more and more time online every day. Don't miss this opportunity.
Final Word
The beauty industry is changing very fast. New products, clinics, procedures appear everyday. That is why you need to be strong and creative to keep clients and attract new ones. Don't be afraid of experiments. Use all the chances and variants you haven't tried yet. Good luck!