E-commerce is a rather competitive field as your competitors and rivals are just a click away from you. Whenever a customer doesn't prefer your site, he looks for some other e-commerce site from which he can purchase products. If you are an e-commerce website owner and you wish to gain more customers to lure attention, you have to ensure that your website is user-friendly and also usable to a great extent.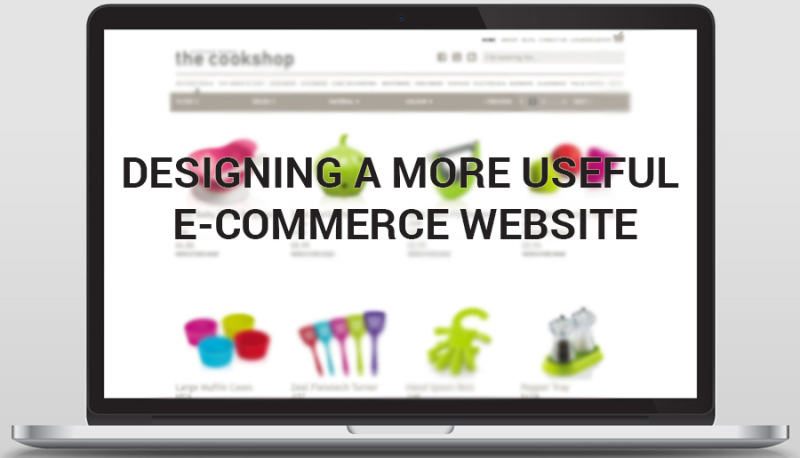 It really doesn't matter whether or not the prices offered by you are extremely low or whether you have some of the best products in the world. If your customers seem to get confused while navigating through your website, it will become difficult to reach that preset target. Usability means you have to make the entire process of buying not only easy but also quick.Read on to know few tips which can help you with e-commerce website development which can offer high rates of conversion.
CTAs and sign-up buttons
Avert lengthy sign-up forms which take up few pages for visitors to end up registering with your website. Being an e-commerce website, you actually don't require knowing the users' phone number, address, what occupation they are engaged with or any such detail. A short and simple mail address and password is all that you may need. Don't ever underestimate the role played by CTA buttons as they can build high conversion rates and enhance usability.
Search box should be 'must'
If there is search functionality, the customers can soon find out whatever they're looking for and this also makes their shopping experience less frustrating. Who would wish to go from one page to another, go through the descriptions of each and every product and then find out what they're looking for? So, a search box is highly recommended for a website which sells different kinds of products.
Buying without any need of registering with the site
One of the biggest features hated by most online shoppers is the tedious sign-up process before ending up a deal. Instead of asking them to register before the checkout process, how about allowing them to check out first and then asking them to register in order to make the purchasing process easier and simpler? This method will also boost sales, reduce cart abandonment and retain customers.
Shopping cart should be safe and secure
No e-commerce site is complete without content management and security of data. Shoppers need to be confident about the fact that buying products and services from your e-commerce website is safe and secure. You, as the owner of the site, need to assure your customers that your website is a reputable one which protects the customer's privacy. Get an updated SSL certificate to build trust of consumers and increase sales.
Customers hate it when you add hidden charges to a product at the last moment when they're about to share their debit card or credit card details. Ensure displaying all prices, shipping charges, taxes and discounts earlier so that the customers don't think that they're being duped.