Graphic design has become an essential part of all businesses, no matter what their size is or how long they've been out. A design well thought of is something that could seriously contribute to the success of the business. Think of graphic design as how the brand is first seen. It's a take-it-or-leave-it moment that needs work to impress your potential customers. However,  recent graphic design has become costly as well, so as a business owner, you'd have other priorities ahead than graphic design for your business. So sometimes you might have to gather ideas for yourselves, it might be an overwhelming process but it really isn't!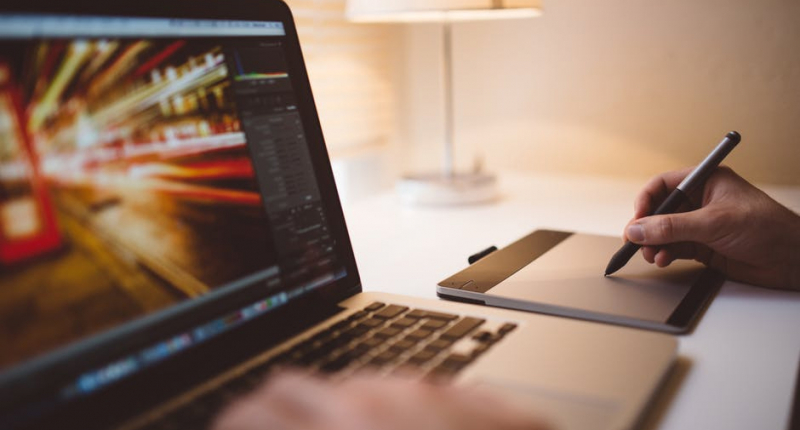 There are a few tips and creative ways to make graphic design for your business.
Learn to Take Risks
You'll have to create some sort of passion for graphic design just for the beginning steps of the business. As a business owner, you'll probably be the only one who truly understands the nature of the business. The first thing you need to start is building your brand's corporate design. Which is what your brand is basically about and collect it in a form of design. This is considered the base, so you build upon it. Once you're done with that step you start with a mini-branding strategy of how you want your brand to be perceived. It's easier said than done, so we do recommend you take an online course through Imparture to ease the risk of building that on your own.
Choose Your Colors Wisely
Never underestimate the power of colors. The colors you choose are a major part of how your brand is perceived. It also depends on the industry you're in too. Color psychology is actually a thing! So here's a quick overview of how each color can be seen and match your own with the corporate identity you've set.
Red: a youthful, passionate vibe

Orange: a playful feeling

Yellow: sunshine color!

Green: either to represent nature or money

Blue: trustworthiness

Purple/pink: royalty, feminine brand

Brown: a more masculine and rugged feel

Black: class and sophistication
Free Online Templates
Graphic design has become a slightly easy task for those who haven't been to design school. You'll find many platforms that offer ready made templates just for minor adjustments depending on your brand. Or online photo editing websites that make designing so much easier. The secret here is proper research and a little time to consume. You'll get used to it in no time! However, there are a few tips you need to remember when getting on the bandwagon of online templates and designs:
1. Don't forget your brand identity
2. Try sticking to your own brand color palette only
3. Don't over change templates constantly
4. Stick to a certain background
5. Build a suitable brand identity on social media
Become a Memorable Brand
The best way to be remembered is to give people something to remember the brand by. Never underestimate a uniquely designed brand or brochure, these things really pull people! You can create your own brand identity and send the brand message you want through design. Make sure you get yourself a quick online course to get yourself covered from the start. Then choose the right colors to impress the audience needed and reach the right crowd.