Project templates are one of the greatest ways of learning new things from other people's works. As the numbers of Android users are increasing throughout the nation, it is best to create web templates in accordance with Android and hence there are new templates that are being developed by the app developers. If you follow Android news regularly, you will get to know that majority of the websites are now opened on mobile devices which are powered by Android. Hence, if you too are interested in building an app of your own with the help of some specific feature, you can find a solution to all your questions through templates. Check out some of the Android mobile templates that can help you with your new web design.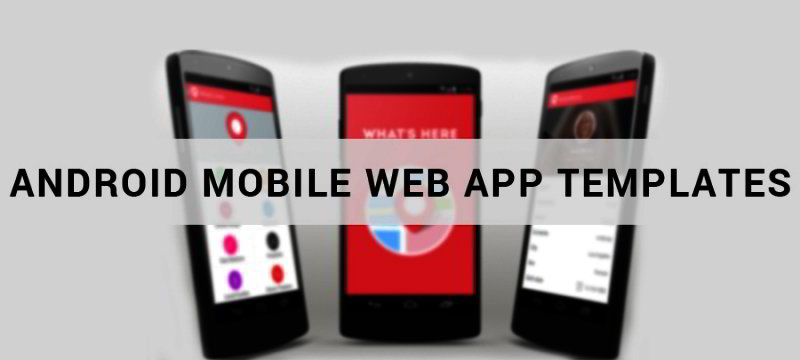 Green: As the name suggests, this template revolved around the color green and as this color never goes out of fashion especially in the field of web designing, it is fair enough to make an entire template surrounding this soothing color. This Green mobile template has plenty of personalization options which are suited for the novice users and also the veteran users and all this makes it a unique template in the Android market.

Mobile Website: This theme has rather many options to allow you to personalize it as per your own requirements. It is built on CSS3 HTML5 platform and is fully responsive which means that it will work on all kinds of devices and will also work with ease on all sorts of Android platforms. This template has 20+ HTML pages within it and the widgets also support videos.

Chameleon: This is rather an elegant template which has nothing uncommon in terms of design and this particular template can be proud of its clean and simple layout. However, in terms of compatibility and functionality, it has got much more to offer than you can ever think of. The template works too well with all the browsers and it has been made with a valid coding to tailor it for all kinds of corporate mobile sites.

Metro: Who says that metro style is only confined to the Windows mobiles? If you ever use it, you will know that it is possible to bring it to the web and create your personal metro style. This particular template features a futuristic design which allows you to create your metro style website. The template offers short codes and admin panel for better customizations.

Perfect: The people who designed this template knew well about what they were doing while giving a name to this template. This particular web app template is perfect in all senses. The template has minimum design built over the framework of HTML for easy loading on Android and at the same time it also has various ways of editing the functionality as per your needs.

Corporated: As the name of the template, this was specifically created for those who are looking for mobile websites to create the corporate look. With an elegant and clean look, this is perfect for designing a professional website. The admin panel and the user interface is also something which is easily understandable.
Therefore, if you're eager to know about the different templates that the web app developers can use, you may take into account the above mentioned Android templates. It is through such templates that the developers make a website look its best and make it perform in the best possible way. You may even search online to know about the other such mobile app templates.