Running a business can be enormously difficult. In fact, the procedure is harder today than ever before. Consumers and employees now demand more from the companies they represent. This is why many business owners have decided to rely on technology to simplify this procedure. Technology can undoubtedly be a reliable aid for modern businesses. Within this guide, you'll learn more about the massive benefits that technology delivers to business owners.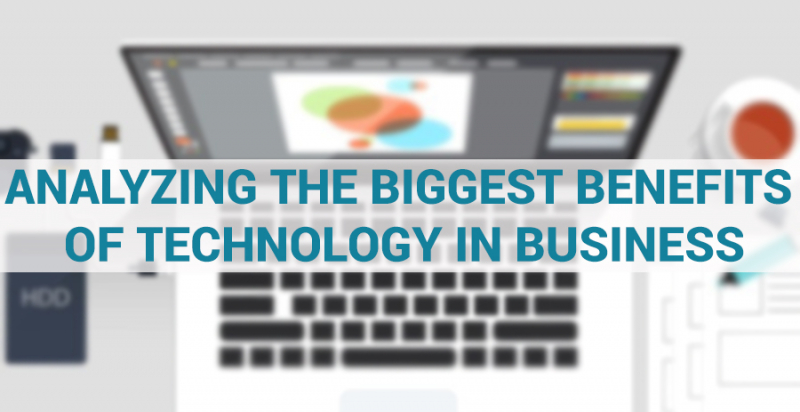 Agility
Technology makes it possible for businesses to increase their agility. Many years ago, small businesses were forced to handle orders by hand. Even small businesses are forced to handle hundreds of orders simultaneously. This was a grueling and slow process that was simply too complicated for the average individual. Today, this has been simplified. By relying on technology, the business owner will be able to speed up their operations, while also saving time. This is true for all areas of operation. Business owners can now handle orders and place shipments faster. They can also make more beneficial decision with little to no trouble.
More Affordable Storage
It is also important to look at the storage aspect of modern business. In the past, business owners relied heavily on filing cabinets and conventional paperwork. This was simply too inconvenient and too slow. Today, this is not a problem. Now, business owners can easily solve the problem by relying on computers and the Cloud. By working with an enterprise software development team, it will be possible to develop a software that caters precisely to your company's unique needs.
This also makes storing crucial data less expensive.
Automation
Today, businesses are able to save a substantial amount of time by automating many processes. For instance, it will be possible for small businesses to automate background checks for new hires. They can also automate certain bookkeeping activities. This might not seem like a big deal initially, but it will prove to be immensely beneficial in the long run. Automation gives the business owner more time to dedicate to their customers. In return, it makes life easier and ensures the customer remains satisfied.
Improving Productivity
Another thing to remember is that your employees are the backbone of your company. Without these individuals, you would never be able to get ahead. This is why it is absolutely pertinent to go above and beyond to ensure your workers are skilled, qualified, and maintain the maximum level of productivity. Technology can definitely help. By making the switch from older, legacy technologies, the business owner will be able to speed up their operations and keep their employees at the peak level.
A True Mobile Business
Finally, you should realize that your business runs 24/7. Even if your doors close at a certain time, your business never stops. You may receive calls or texts from customers in the middle of the night. This is why it is vital to make your business mobile. Technology will aid your pursuit for a fully mobile business. Give your employees smartphones, so they can be on call 24/7. Simultaneously, make sure you can be reached by customers all hours of the day and night.