If editing videos, pictures, or making creative outputs is your cup of tea, Adobe might ring a bell. The Adobe System and its software is the gateway to find your inner creativity. However, you should overcome a learning curve to know everything about how to maximize this tool. Here are some adobe productivity tips and tricks for you to understand the world of Adobe and boost your career: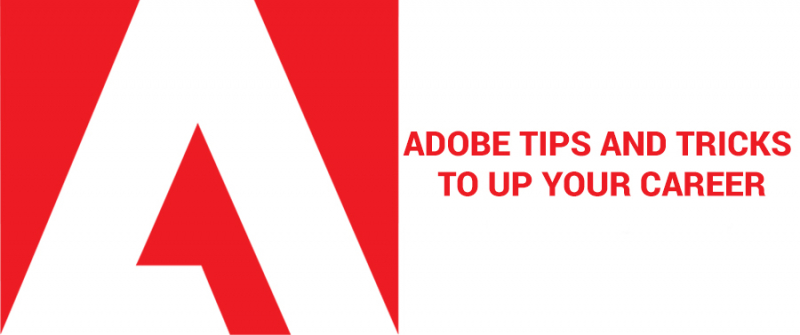 Know the software you are using
There is a lot of software features that the Adobe System has. There are software apps that you can use for editing, designing, formatting, and many more. Because of this, we tend to confuse ourselves with the specific use of a particular software program, especially when we are still new to the Adobe System.  You should familiarize yourself with all the Adobe programs to improve your skills and up your career. Be it Adobe InDesign, Adobe Illustrator, Adobe Bridge, Adobe Fireworks, and so on, you have to know what program is perfect for the exact job you're after. Of course, it always pays to know more, but before you become a jack of all trades, you first have to master one tool at a time. This way, your skills are more thorough, and your job coverage will be more efficient.
Maximize Online Tutorials
Again, there are a lot of Adobe programs, and the first step is to know which program you should master. If you want to learn programs you are not fully familiar with, you can make the most out of online tutorials (be it blog posts, infographics, video tutorials, and so on). We now live in an era wherein learning is way easier than ever before. You just have to decide to get started, and you can immediately kick off your new endeavor.
Learn Shortcuts
You should always go for a shorter alternative route if you want to finish your work faster. We all use shortcuts since we all know that shortcuts make each and everyone's life easier. In the Adobe System, there are a lot of tools, cursors, and features to learn and to memorize. Here's a good thing in using the Adobe System: there are also a lot of shortcuts to learn to save time and effort. For a faster and more efficient work, you need to particularly master the shortcuts.
Don't be Afraid to Explore
Yes, working on Adobe is a bit confusing, and we might not get things right away because there are lots of things to memorize and so on. But don't lose hope. For beginners, we tend to give up on things that we don't understand or things that we don't get right away. When working on Adobe Software, you need to explore things. Don't be afraid to use each and every tool, cursor, and other feature of the product. Exploring is the best way of mastering the craft. However, don't get too hard on yourself in case you don't get things instantly.
In learning new things, we don't learn everything overnight.  Thus, you should have not only the willingness to start on but also the determination to keep going.