High competition in online sales, attracting new customers is expensive. To survive, online stores need to make a profit from repeat sales. Therefore, you need to constantly increase the loyalty of the audience: to tell customers useful information, give discounts and recommend interesting products. To do this, an excellent tool such as an email newsletter.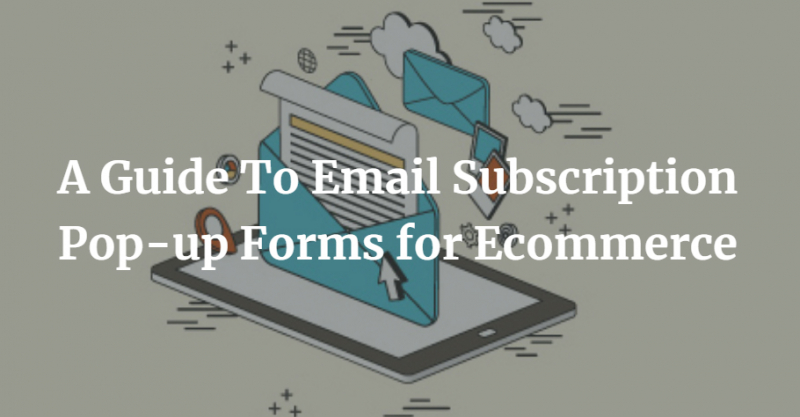 Work on email newsletter is a permanent process, which consists of collecting the subscriber base, its segmentation, work on the text and design of letters, direct mailing and analysis of the results.
Collecting the subscriber base
There are many ways to collect subscribers' databases, so it is worth testing them. This way you can determine which of them are suitable for your online store. Ineffective ways to get rid of them are probably annoying to users.
Move your customers to the mailing list
Your customers are the core of the mailing list. They are a loyal audience because they have decided to make a purchase from you and are already familiar with the products that you offer. Therefore, they are potentially interested in getting interesting content and information about discounts. But before you add them to your subscriber base, please specify whether they want to receive your emails. This will protect you from claims of illegal use of personal data of clients.
Offer a subscription bonus
You can motivate users to subscribe to the email newsletter by promising a gift or discount. For example, by logging in to your site, the user will see a pop-up window with a promo offer. To use it, you need to enter your email address.
Hold contests and promotions that only mailing list subscribers can participate in.
Announce special offers that will only be sent to the post office.
Mailing-list: types of mail
Letters can serve different purposes: to welcome a new customer, to confirm the order, to tell about discounts and promotions, to remind about the existence of the company, etc.
Welcome letter
Sent to users who have placed the first order or just subscribed to the newsletter. 45.7% of subscribers open greeting letters, and 9.7% – go from them to the site (promotional messages are opened only by 18.8% of users).
Send a discount on the first purchase in your store in your welcome letter. This will motivate the user to open your emails in the future.
A welcome message sent in real-time will give you 10 times better results than a letter sent on the same day or several hours later.
Trigger emails
Trigger letters are opened by 40.19% of recipients, while promotional e-mails are opened by only 21.69%.
Trigger letters are used for various purposes, including for order confirmation. In the letter it is necessary to duplicate the personal information of the client and the method of delivery, as well as to remind what kind of goods were ordered and how much it costs.
Also, if the customer has added an item to the cart, but has not placed an order, he can be reminded of this by means of a trigger letter. Place in the letter the contents of the abandoned basket with illustrations and prices, as well as the purchase button. This will help you complete your order faster.
You can also create a chain of three letters:
calling for the completion of an unfinished order;
offering to help you place an order;
with a call to buy the product and get a bonus for it: discount, free delivery, etc.
You can add photos of recommended products to the letters, which may be of interest to the buyer.
Analysis of results
Average statistics do not in themselves mean anything. They are important only in comparison with other results. For example, by comparing the results, it is possible to know which of the two headings is the most common. Half of the clients should send an e-mail with one header and the other with another (the services have such a built-in function). The answer will be received after the analysis of statistics. Besides, the analysis will help to determine the overall efficiency of email distribution to use SEO Suite in the future. To do this, you need to keep track of the following indicators.
Percentage of e-mails delivered (Deliverability)
It allows you to see if the messages reach users or not. If you have started to make large-scale mailings without heating, mail services will treat you with suspicion and will automatically send letters to spam. Also, this figure will be low if you bought a subscriber base, which has a lot of inactive addresses.
Open Rate
Shows how many users have opened the email. The percentage will be higher if the e-mail header is not like spam, and your mailing does not annoy the user.
Percentage of people who clicked (Click Rate)
Indicates whether the newsletter has fulfilled its purpose – to motivate the buyer to go to the site. To increase this indicator, you need to make interesting content, to control that the letters got to the right addressees and think the call to action on the buttons.