Business cards are one of the few marketing tools that practically everyone uses, regardless of the industry they're in. But as ubiquitous as they are, some people still struggle to turn ordinary templates into creative, effective business card designs.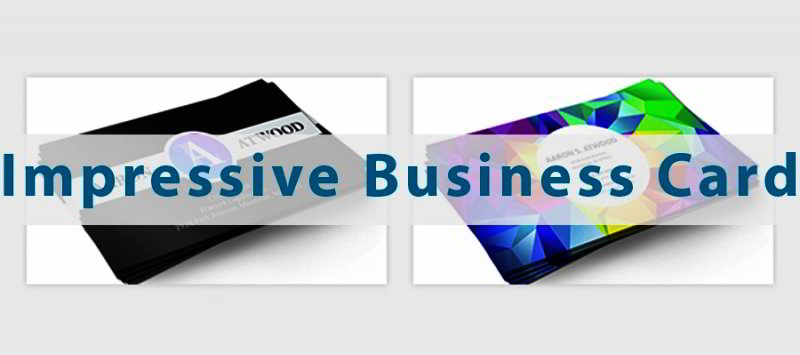 When you're used to templates, it's hard to start from scratch with an original design. You likely won't know the latest design trends or printing technologies to create a truly eye-catching card. That's why you should recruit help from a design firm that specializes in business cards, like Company Folders. Their experts will lead you through the design process so you can create a business card that's 100% unique to you.
That said, it's still a good idea to be prepared for those conversations with your designer. Be sure to brush up on the latest tips so you can make suggestions and ask intelligent questions.
Look at other designs for inspiration first
Directly ripping off someone else's design is never a good idea, but seeing someone else's work can help stir your creative juices. Browse design galleries such as Behance to get a sense of the trends and techniques that other designers are using.
Choose 3-5 types of contact info
Don't clutter your card with every social media account you own. Stick to the most important points of contact; in most cases, your phone number, email and URL will do the trick. If you post samples of your work on social media, the URLs of those accounts might also be useful.
Add a tagline or call to action
Some supportive text can make a good addition to your card, especially if you want the recipient to associate a specific idea or action with your business. Make sure your tagline or call to action is concise and direct.
Explore unique materials and shapes
Die-cut shapes and unconventional materials turn your card into a unique work of art that draws people's attention. Your card doesn't even need to be a "card" at all; consider a 3D object like a small sculpture or keychain.
Know your imprint methods
The method you use to print you card will, in many ways, determine the design elements available to you. CMYK and PMS inks have various capabilities for reproducing colors and images. Other imprints like embossing, debossing, or foil stamping add texture to the design.
Use a color scheme that complements your brand
Is your brand fun and playful, or stoic and businesslike? Be sure to choose a color scheme that gets the company's personality across. If your main goal is to attract attention, consider a black background or pops of red, which are proven to be more effective at catching clients' eyes.
Cap it at 2-3 fonts
Too many fonts will confuse recipients (not to mention make your card look ugly and unprofessional). Try pairing a clean, readable typeface with one that's more decorative; this will keep the most important details readable without being too bland and boring.
Establish hierarchy in your layout
The largest element of your card should be the most important one; in most cases, this is your name or logo. Elements that are closely related (such as your email address and website URL) should be similar to one another in terms of size and position. This helps guide the reader through the design.
A badly designed business card can do more damage than no card at all. If you want the next impression you make on a potential client to be good one, be sure to keep each of these helpful points in mind. You can also learn more business card design tips and see great design examples in the full article.