Ranking at the top of Google is no easy task. Sites must have the best quality content possible, super fast loading times and also be responsive across all browsers, devices and platforms.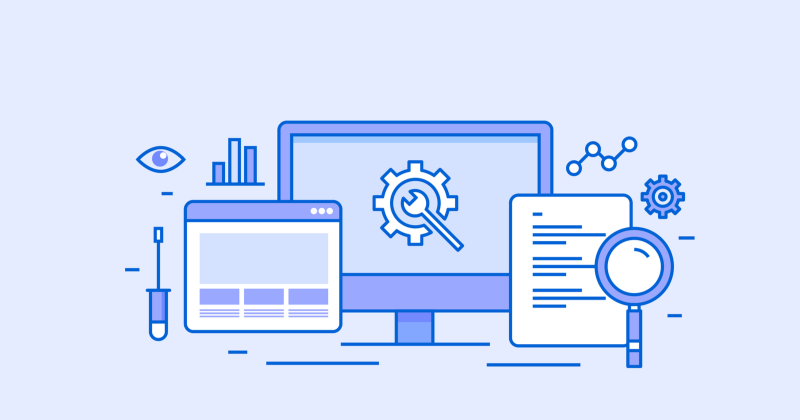 With so many different ranking factors now in place, how is anyone supposed to know what they are excelling at, and where there is room for improvement?
The good news is, there are plenty of free, freemium and premium tools out there to help in this process.
The process of ranking content in SEO is now harder and more competitive than ever before. Get the upper hand by using the following recommended tools and solutions in your content creation and marketing efforts.
1 – Ubersuggest for SEO and Keyword Research
At the most basic level of SEO and ranking for anything in Google, it's all about the keyword research and knowing what type of search phrases you are going after. To get started, you can simply visit Google and search around to see who is ranked where, but to really improve your site rankings and performance, you are going to need a reliable SEO tracking and keyword analysis tool to get the job done.
Ubersuggest is an all-in-one SEO platform that allows site owners to dive deep into the keyword research and analysis process. To say that site just does SEO keyword research would also be an understatement, as users will also have access to competitor research tools, keyword and content idea reports and site audit features as well.
Ubersuggest is a freemium tool you can start using right away, no sign-up required.
2 – Google PageSpeed Insights
The speed and performance of your site isn't just important to cater to the needs of users on your site, but also for Google to better monitor and rank your site as well. With Google being a service to billions of users around the world, they want to make sure their best results are for sites that load fast, provide value and the best user experience possible.
Google PageSpeed Insights is a free tool offered to help site owners make sure their site speed and performance is a top speed at all times.
To get started, all you need to do is input a site URL and Google will crawl through your site. Once this is done, the user will then be provided with a quality check report card, which provides an overall grade, field and lab data, and any recommended changes to further improve the performance of the analyzed site. The tool also breaks down these reports in both a Mobile and Desktop version.
3 – Siteliner Duplicate Content Checker
Outside of the basics of SEO and site performance, there are many other site issues that can hinder your chances for ranking higher in Google. Along with site structure and content, site owners also need to be aware of duplicate content and broken links as part of their content marketing strategy.
Google ultimately sees these as negatives and it could potentially push your site lower in the rankings against sites that might not have these problems in place.
Siteliner is a freemium tool that allows site owners to check a small portion of pages on their site for duplicate content, errors, nofollow, redirects and more. To get started, all you need to do is enter your site URL, and the tool will scan your site and provide a quick report that you can act on.
The free plan allows for up to 250 pages, while the Premium plan can analyze up to 25,000 pages. In the premium version, each scanned page costs 1 cent.
There are other solutions out there that can be used to monitor such problems and errors with your sites, but Siteliner does provide a very clean and easy to use interface.
4 – Yoast SEO
WordPress has made the process of site and content creation extremely easy. Even out of the box, the CMS makes a site Google-index worthy and also provides site owners with a massive assortment of plugins and themes to further improve upon this process.
One of the most popular WordPress plugins out there for SEO and content optimization, is Yoast SEO.
Through the use of this free plugin, WordPress users can further scroll down to after completing their article writing, and then work on their post title and description as well–all right within the Yoast SEO settings area that will be displayed at the bottom of every post and page created within WP.
The benefit here is that as site owners are typing in their desired titles and descriptions, Yoast SEO is also displaying how it will look within Google, which also makes sure it's within the allotted character and word count.
5 – Mobile-Friendly Test
With more people accessing the internet through their mobile devices, Google is really pushing down on the importance of having a mobile friendly site. Once again, Google is providing site owners with the necessary tools and information to make sure their sites are compliant.
The mobile-friendly test tool is free to use and one of the fastest and easiest reports to run on your site. Simply add your URL, click submit, and then Google will let you know if your site is mobile-friendly or not.
6 – SpyFu Adwords Spy Tool
As important as SEO and organic traffic is to your site, you also need to keep an eye on your competitors and their ranking efforts. While we've already highlighted a couple tools for doing this at an organic SEO level, it's important to also consider your options with paid traffic as well.
SpyFu is a competitor analysis tool that focuses on both organic and paid search methods. As mentioned on the site "Search for any domain and see every place they've shown up on Google: every keyword they've bought on Adwords, every organic rank, and every ad variation in the last 14 years.".
The benefit to using a solution like SpyFu, is that you can start analyzing your competitor's media buying and pay per click search terms and keywords. By knowing what other brands are paying to rank for, this can help with your own content creation and organic ranking efforts as well.
Unlimited access to SpyFu is available through the premium memberships offered on the site, which start out at $39 a month and scale up to $299 a month depending on your searching and reporting needs.
7 – XML Sitemaps Generator
In order for Google to properly index all of your site content, any updates and new/old post changes, it needs to have a direct link to your XML feed. In short, the XML feed is the blood line for your site and let's Google know about any changes.
Once again, for WordPress site owners, the process of setting up an XML feed is as simple as installing a free WP plugin, ironically titled Google XML Sitemaps. If you aren't using the WordPress platform and would still like to make sure your site updates are being sent over to Google in the best way possible, another great option is XML-Sitemaps.com.
Having an XML sitemap is one of the best ways to keep your site healthy, and it only takes a few short minutes to set one of these up.
Improved Site Speed and Performance = Improved Site Rankings
The days of ranking at the top of Google simply by having great content and filling it with a bunch of relevant keywords are over. Now there are a number of factors that go into what sites rank where in Google.
Thanks to the ever-changing algorithm over at Google, it's important to make sure all of your bases are covered and that your site is running at peak performance at all times.
To best accomplish this, make sure you are taking advantage of the many different tools and solutions catered to the needs of site owners today. Other factors to look at are optimizing your website for voice search and how to improve your web accessibility. Each of the tools and features listed above will help in a unique way, so be sure to run your site through each of them and see where this is room for improvement.