College or university won't teach you every nitty-gritty aspect of the design career.
Don't get this wrong: studying is still a valuable experience, even more so when you have teachers that have worked in the field conditions for years. All those assignments and jury presentations will pay off, both in terms of hard skills and boosting your confidence.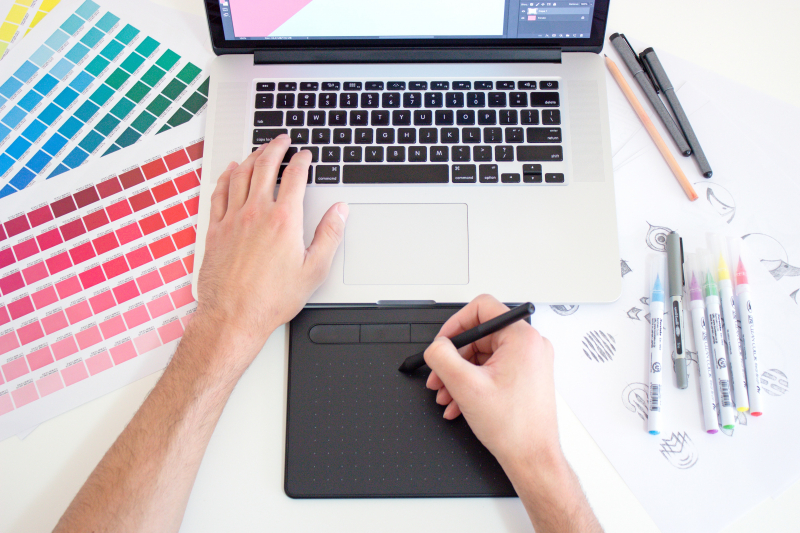 But high education isn't going to get you 100% ready for the job market, especially in the creative industries. So, here are seven tips for every design student to help you get the most out of your studies and prepare for further life.
Don't Treat Every Assignment the Same Way
It may seem counterintuitive, yes. But it's oh-so-typical: you get overloaded with assignments and tasks with pressing, even absurd deadlines. Most teachers don't take into account your workload in other classes.
The best rule of thumb is to prioritize those assignments and projects that are the most challenging for you and/or the ones that count the most towards your GPA. 
Remember: learning is all about challenging yourself and striving to become better at your craft.
Stick to the Deadlines
It's still imperative to hand in all of your works on time, even if they are boring or just unchallenging. Here are a few tips for this.
Have extra time dedicated to each task

. Let's say you think this assignment will take you four hours. Add an extra hour for it to your schedule, just in case. It might turn out more time-consuming than initially thought.

Factor in the brainstorming and review-and-edit parts of the process

. Designing something isn't just about sitting in front of the canvas or computer. Coming up with an idea takes time. So does reevaluating your work the next day.

Avoid cramming

. There's nothing wrong with offloading the most burdensome assignments to a

college essay help

service. Nothing good comes out of cramming, so distribute your workload evenly.

Don't make any last-minute changes

. First, you won't have time to properly review them and see if they actually made your work better. Second, when you're in a hurry, you're more likely to make mistakes.
Build Your Portfolio Early On
A designer without a portfolio won't ever get a job. But there's no reason to wait until graduation to compile one. Get started now and keep updating it throughout your studies. Here are a few tips to help you with it.
Never stop working on it

. Maintain your portfolio and always seek to improve it.

Focus on quality, not quantity

. Add only the most stunning works; don't strive to hit a particular quantity threshold;

Opt for a website or another online platform

(Behance or social media). The worst kind of portfolio is a zip file attached to an email;

Show your process

. Post sketches and write case studies to describe how you design; it'll contribute to your personal brand.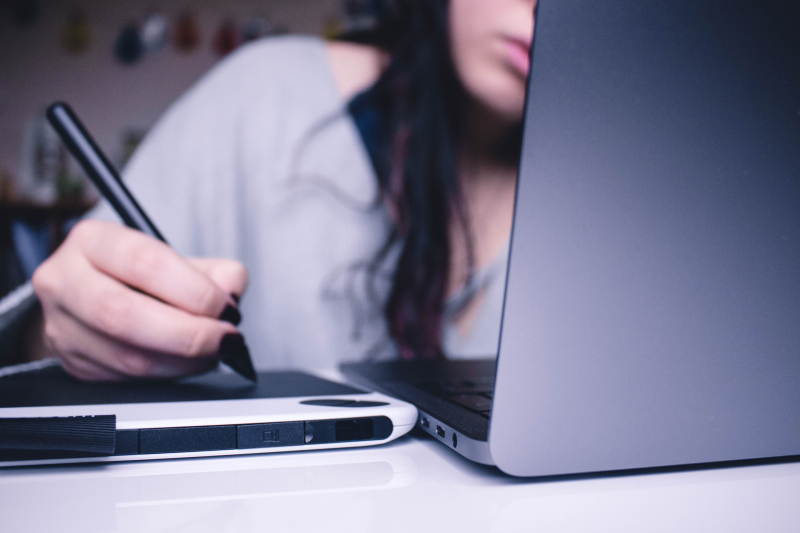 Ask for Feedback & Learn From It
Feedback is the main way you can grow as a designer. Don't shy away from it; welcome it with open arms instead.
Don't confuse feedback with praise, though. Praise is great to keep you motivated to go on, but it won't help you get better.
Focus on criticism. Yes, it may be uncomfortable to hear it. But it'll help you identify your personal growth zones, i.e., where exactly you need to improve your skills.
Who should you ask to give feedback on your designs? Well, teacher and jury presentations aren't the only options. You can also reach out to skillful designers that you encounter at thematic events or follow online. If you haven't gone to such events or subscribed to pros in the field yet, do it now!
Submit Your Works for Competitions & Awards
Everyone's talking about internships as the number one way to get your foot in the door. Luckily for design students, those aren't the only way to build a reputation. Apart from networking and online portfolios, there's also a variety of competitions and awards.
They may seem a waste of time, but they're not. First, wouldn't a win look great on your resume? Second, the jury – or just other designers – may be so fascinated by your skills that they offer you a job opportunity at their company. So, it's time to get competitive!
Strive to Impress Your Teachers
It's not just about the grades. The thing is, plenty of teachers offer their stellar students an internship or even a job opportunity.
After all, they can see first-hand what you're capable of in terms of design skills and what kind of person you are.
So, when you prepare your assignments, keep this in mind: you never know who might recommend you to your potential employer. In the creative industries, networking is everything.
Figure Out Your Desired Career Path Now
This is another thing you absolutely shouldn't put off until graduation. Ask yourself the following questions.
Would you like to

work as a freelancer

or in an agency?

What kind of projects would be the most fulfilling for you?

What kind of clients would you like to work with? Is there any particular field you'd like to focus on (e.g., film industry, hospitality, or digital goods)?

Where would you like to end up, geographically speaking? Would it be your current location, or would you prefer to move?
That said, it doesn't mean your plans can't change as your needs and wants evolve over time. You may try starting in a particular field and realize it's not a good fit for you. Yes, the disappointment may be huge, but it's not a final verdict. After all, life is about being flexible, exploring opportunities, and adjusting to unexpected circumstances.
To Sum Up
Now, you have plenty of valuable tips and options. So, try to find your path until you feel you're where you're supposed to be. And make sure to revisit your goals every once in a while to update them.