Growing a Software-as-a-Service (SaaS) tech software business can be pretty challenging in today's digital age. There are a ton of competitors, and innovative advancements in technology are around every corner. This makes it a bit difficult to keep up.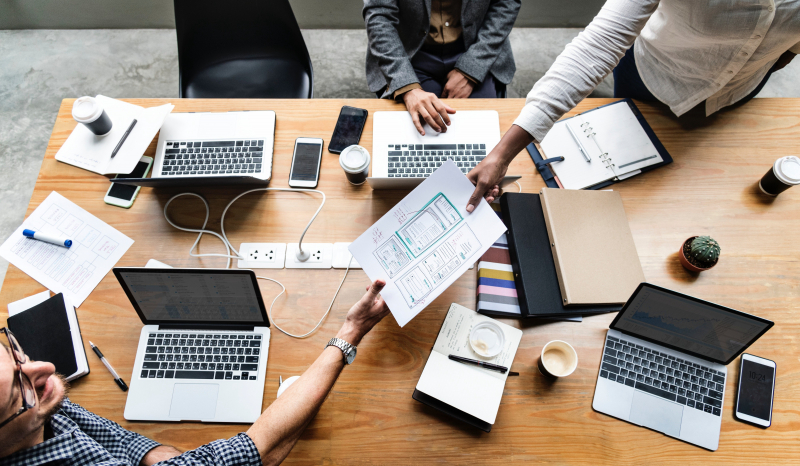 However, growing your tech software business into a successful enterprise company is not impossible. You simply need a strong plan that encompasses your business goals. You also need key tech in place, like must-have DevOps tools, to ensure your team is efficient and productive enough for growth.
Let's take a closer look at 6 ways to grow your SaaS tech software business and position your company for long-term success.
1. Create Multiple SaaS Packages And Serve Up More Options
You probably have a free SaaS offering to get more conversions. However, how many packages are you serving up to gain more market share?
Having a few paid packages with different levels of usage volume, time, and functionality could be the answer to growth. To know what your customers want, have a survey to see what other packages are enticing and take it from there.
2. Make SaaS Simplified For Increased Business Growth
Simplicity and SaaS tech software don't always go hand-in-hand, but if you can figure out a way to simplify, you will create a recipe for SaaS tech software business growth. How do you achieve this?
First, ensure your SaaS offering has that ease of use element. No one will want to purchase a product that is too complicated to integrate. But you still want to keep that level of intuitiveness.
Next, have online marketing that encompasses simplicity. Showcase the value your product has, the ROI it produces, and the core features that solve problems for end users.
3. Deliver Professional Services That Stick
In some ways, professional services of a SaaS tech software business can increase growth. Professional services can boost revenue and increase retention. But services like these can also reduce the profit margin.
For instance, there's an excess of 20 percent of ACV when it comes to professional services. However, having pro services that stick can generate a ton of business and level out the reduced margins they create.
4. Build Community Around Your SaaS Product
To build community around your SaaS product, you need to have open APIs and easy integration with other software. This means thinking about the end user of the product. Is it the DevOps team of the business using your product? What about the stakeholders who are fitting the bill of the software-as-a-service?
Having a strong community around your product will tick all the ecosystem boxes you need for exponential tech software business growth. Make interoperability a main aim, thus increasing value of the offering for all current and potential customers.
5. Ensure Customer Success
Customer success is critical to growing your SaaS tech software business. Google Cloud does this better than anyone else. The Google Cloud for business reps are highly motivated to ensure the businesses that integrate Google Cloud are getting the absolute most from their offering.
Remember, SaaS is a monthly or annually paid service. If your customers fail to succeed using your product, they will move on, and probably move to a competitor that ensures success.
How do you ensure customer success? Have a customer success team that monitors customer use levels, and have weekly or bi-weekly check-ins. You can also have surveys on satisfaction, as well as serve up product updates that matter.
6. Keep An Eye On Growth Metrics
To grow your software business, you need to have key metrics and KPIs in place. These metrics and KPIs will ensure that you are focusing on the right areas. Data like this will also give you insights into areas that need to be improved in order to achieve business growth.
For example, monthly retention. When retention rate dips, it is time to look at the retention strategies you are currently using, and why they may not be working. Is customer success lacking? Is the product offering too complicated?
Analyzing metrics and getting those important insights will allow you to tweak where necessary, or double-down on what is working.
In Conclusion . . .
If you are ready to grow your SaaS tech software business, the above ways can prove useful. They are not the only ways to achieve growth and success, but they will get your business moving in the direction it needs to go. The path to growth is never easy, but with focus and a powerful plan, success and growth can be had