If you run an e-commerce site, one thing that you cannot afford to neglect is to optimize it for conversion. It isn't easy, however, especially if you are only new in the industry. The good news is that there are simple but effective methods that you can use to improve your store's conversion rate.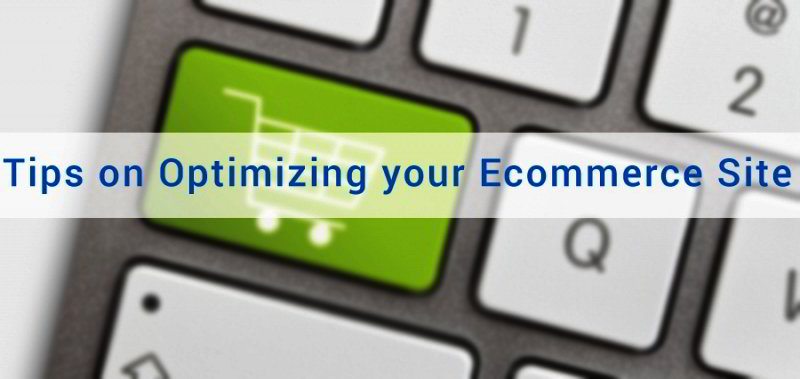 Conduct an SEO campaign.
An e-commerce site isn't that different from other websites. Both needs visitors and treats traffic as one measurement of success. In order drive traffic into the site, you need to use on-page and off-page optimization techniques such as building links, keyword research, and utilizing transparent URLS. With a full-blown SEO campaign, you can ensure that prospective customers can track your products. Just avoid using duplicate content as you'll most probably end up getting a penalty from search engine sites.
Build trust.
One of the key considerations buyers think about when choosing products and services is the credibility of the site. Nobody eagerly gives their hard-earned cash to a company they don't trust.
How do you gain your visitors' trust? According to a study published in Shopify, product reviews and customer testimonials have the ability to boost conversion rates by 14 to 76%.  Another way of building credibility is by posting Trust marks you've earned on your e-commerce site.
Use clean web design.
Creating a great first impression on visitors is highly essential. You can achieve this by keeping the design of your store clean and professional. Be sure to use large and high-quality images.
Having a busy and cluttered design will not only confuse customers but will also discourage them from buying.
Take care of your loyal customers.
In the quest to gather more clients, it's easy to forget the current ones. The latter should never be used as a sacrifice. Make sure that you show them how much you appreciate their patronage to your site by sending them e-mails once in awhile. You can also use tools such as https://amasty.com/magento-abandoned-cart-email.html to encourage them to come back again and rethink their decision to buy the products they've put and abandoned in their cart in the past.
Post reviews and testimonials.
Several studies show that putting product reviews on a site can increase sales by up to 18%. Another study on customer expectations reveals that testimonials and customer reviews are considered to be important buying factors according to 40.9 percent of the respondents. Therefore, a good way to optimize your site is by including some of your best reviews you've got from previous customers and adding them to your homepage in the form of testimonial quotes. When visitors see that there are real people who have bought and loved your product, they are more likely to trust you.
Conduct the 3-second test.
In order to fully understand customer behavior, you to put yourself in their shoes. Take a look at your home page and ask yourself these important questions:
Can you tell what kind of products the site is selling within 3 seconds?
Do you need the products that they offer?
Does the site look credible?
In case you have answered no to one or both questions, you will need to rework on your site.
Final Words
When you use these six tips on optimizing your e-commerce site, you'll most likely see positive results in your store's conversion rate in no time.