Once you created your website it is time to put time and effort into building SEO friendly content in order to outrank the competition. Basically, SEO is crucial in order to succeed in the website business. Just because there is a lot of competition between websites, it is very important to know your SEO basics and use the tactics in order to achieve a better rank on Google.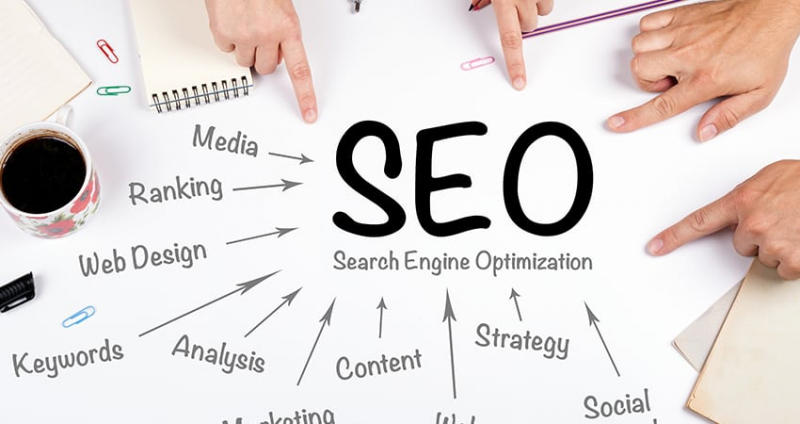 SEO might be the best source of free traffic on your website just because people will find your website in search results much easier. Optimizing your website content should be your number one priority and creating the ultimate experience for users will boost your website traffic without spending anything on advertising.
In this article, we will go through some of the best SEO steps and tactics to use in order to optimize your content for better search results.
Titles and Headings
As we mentioned before, all the content should be SEO optimized, especially the titles and headings. This means that you should use the right keywords in order to target a specific audience that is most likely to be interested in your content.
Just like any team in the NBA betting line, you should always aim for the title. The title tag is the most important part of any search result as Google scans all pages to find the most relevant information.
This is why you must include your keyword into the title and headings as well. The H1 heading is where search engines focus more, so optimize them in order to appear in the search results of your targeted audience.
The same story goes for your Meta description. You have to create a catchy few sentences to convince people to click the link. You should also put your keyword in the Meta description just so you target the right audience.
Navigation
Navigation is the most important element of your website structure just because it is the best way that people will link to your "other" pages and it is the centerpiece of your website design. Usually, when some element is this important, you have to optimize it in order to target the right audience.
Usually, the best way is to add your most valuable keywords in the page section, so they will look important in Google's eyes.
Add Breadcrumbs
Improving every section of your website is the best way you can use SEO to optimize your content. You cannot expect results if you only optimize your home page and posts. Adding breadcrumbs is very important for that particular reason.
Creating a structure within your site will not just only improve user-friendliness but also add depth to your category pages, strengthening every section on your website and improving search results. This is extremely important for eCommerce websites where you want to highlight your category page. Using breadcrumbs you can strengthen your category pages by improving keywords on your specific audience.
Use Tracking on Your Website
Tracking your websites is the best way to stay alerted about issues on your website, as well as uses the statistics to get a better idea of your audience. You can see from which pages users are leaving quickly so you can focus on them first.
If you don't use tracking on your website you cannot monitor your organic search traffic, and you cannot get the right idea if the search engine penalizes you or your rank has dropped.
If you want to go to the next level and get an even better idea of your user's behavior, you can add a heat map where you can see where people focus their attention the most.
Install an SSL Certificate
SSL Certificate is a very important factor for website rankings. If you are wondering why the answer is security. Google promotes only websites that are safe to browse for users and the first way to show Google that your website is secured is by adding an SSL certificate. As we live in times where cybercrime is rising constantly, it is very important that you have secured website.
SSL should be pretty easy to get from your hosting company and it will encrypt all of the data on the server.
Compress and Optimize Images
Website loading speed is very important for improving your website rank. You can improve the responsiveness and speed of your website by improving your homepage design and optimizing images. As you know, media files are the biggest files on your website, which means that most of the time for loading your website is used for opening images.
You have to optimize image size using different software that compresses images without compromising the image quality. You also must add image description and title just to get more traffic from people searching your keyword on search engines.
These are some of the methods to use in order to SEO your website. It takes a lot of time and effort, but all of that will be worth it once you start gaining traffic. Using SEO techniques will give you the best odds surviving in this competitive business module.