You may have the perfect website. It is clear, concise and quickly converts readers to buyers. None of this matters though if the readers can't find your site in the first place.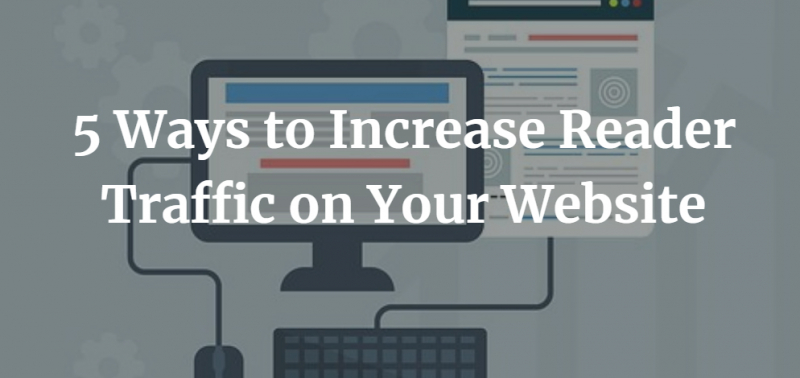 Increasing reader traffic is an essential step in growing a profitable following. If you want to drive quality readers to your site, here are a few suggestions. You can make your site more visible ans increase your chances of gaining and online reputation as well as potential new customers.
Guest Blogging
Guest blogging refers to creating content to post on other blogs and sites. These blog posts can link to your website. This means that readers of this other blog will be have the opportunity to connect to your site through this content.
It is important to select these guest blogs carefully. Compare reader interests to find a blog read by people who will likely also read your content. This way, when they click on the link to your site, they are likely to be converted to buyers.
Get on Social Media
This is a simple first step to promoting your content. Best of all, it's free. Set up social media accounts for your company that link back to your website. Social media sites like Instagram and LinkedIn are free to set up. While it takes time to effectively manage several accounts, this time investment can be a profitable one.
Follow similar accounts and tag them in your posts to create a network and share follower bases. This will improve the visibility of your content. You can expose your services or products to new audiences on social media. You can also strengthen your brand and make your business look large and professional.
Curate Your Internal Links
Once a reader clicks to your site, the goal becomes keeping them there. Visibility does nothing if those readers then immediately exit from your site. In order to increase quality reader traffic that can be converted to buyers or followers, utilize internal linking.
Links can be used strategically to guide readers through a curated tour of your content. Include links to specific service pages or about sections to help audiences find exactly what they're looking for fast. Call buttons and subscription buttons can create an immediate opportunity for the client to take action. This means it is more likely that they will continue to browse and possibly become a customer.
Keyword Research
Keyword research is one of the best ways to get the data needed to create a strategic marketing plan. Experts at Minneapolis SEO services say that integrating the right keywords into your content can cause it to rank higher on search engine results pages.
Including the right keywords means connecting with clients who are searching specifically for companies like yours. You are not only improving general reader traffic, but targeted reader traffic. These audiences are the most likely to click through your website and be converted from a reader into a customer.
The Bottom Line
If you want to make your website more visible to viewers, follow some or all of these simple steps. There are many ways to go about it, but guest blogging, social media marketing, linking, and keyword analytics are some of the best ways to get your content out there.
Marketing in the digital age can feel overwhelming. It can be easy though when you break it down into smaller steps. With these small time investments, you are setting yourself up for success. Integrate just a few of these ideas into your marketing strategy to instantly amplify your web impact.