Depending on the size and needs of your WordPress website, you may be split between choosing either a shared or managed hosting service. Even though shared hosting offers cheaper plans than managed services, the latter features a number of essentials that can easily make it a more cost-effective solution. Here are just a few of the ways managed WP hosting providers beat out the services offered by shared hosting.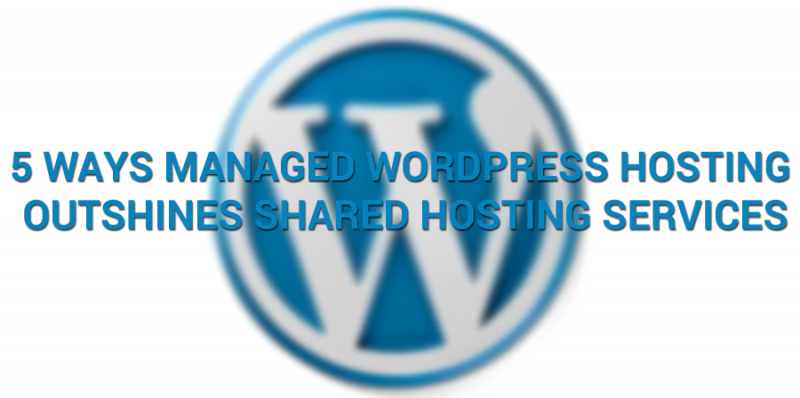 Talented WordPress Teams
With many shared hosting services, you're a number on a spreadsheet. Conversely, working with a managed WordPress host is like adding a tech-talented team to support your website. The best of these 'teams' typically offer years of server and WordPress experience, 24/7 monitoring and performance recommendations – all ensuring that your site is running as smoothly as possible.
Increased Security
In terms of security, managed services easily surpass those of shared hosting by a wide margin. The shared services do offer security, but said security is designed for the hosting service overall. However, in the case of managed services, security measures are implemented specifically with WordPress in mind. This ensures not just better safety for the website, but also speedy implementations of security protocols in case of a new virus outbreak.
Better Site Backup
Managed WordPress hosting services also offer backup services that will save a copy of your entire website on a daily basis. In case your live website crashes and is unable to run, you can restore the backup copy in just a few minutes. Plus, the backups are often saved on a server that is different from the one you are running your website from. But most shared services create backups on the same server where the website is hosted. This essentially defeats the purpose of having a backup.
Top Class Support
Support is immensely critical with any hosting decision, and you often won't know the quality until you sign up and try it. That's not the case with the better Managed WP hosting services, as they usually employ highly knowledgeable support staff that have solid WordPress chops. This means that when you run into trouble and need help, you can be confident that the support team will be able to sort out the issues right away. In contrast, shared support staff by default aren't as experienced, and often have to escalate complex issues to more experienced team members.
Easy Scaling
With shared hosting, you will eventually have to go through numerous technical bottlenecks when you wish to scale your website. The website may have to be migrated to either a dedicated server or a VPS, and the costs/time involved in the process can be quite high for some people. Siteground, for example, make it extremely difficult to upgrade plans when adding more space, requiring a DNS change to all domains hosted on your account. Since managed WordPress hosting services run on a single platform, you can easily scale up your website whenever you want. What's more, the technical service team will ensure that your hosting can be easily scaled to your specifications.
When calculating the costs of WordPress hosting, one must consider the ease of updating and maintaining the platform, backup features, security offered, scalability and so on. When all these features are accounted for, including possible costs and risks of not having them, a managed hosting service is almost always the better option.