When setting up a business, many entrepreneurs focus so much on creating a remarkable business plan that they forget about forging a marketing plan. While the business plan focuses on setting achievable goals for the business, a marketing plan lays out vital strategies focused on winning more customers and keeping them. Let's face it, the reason why most people indulge in business is to sell a product or service to a wider market.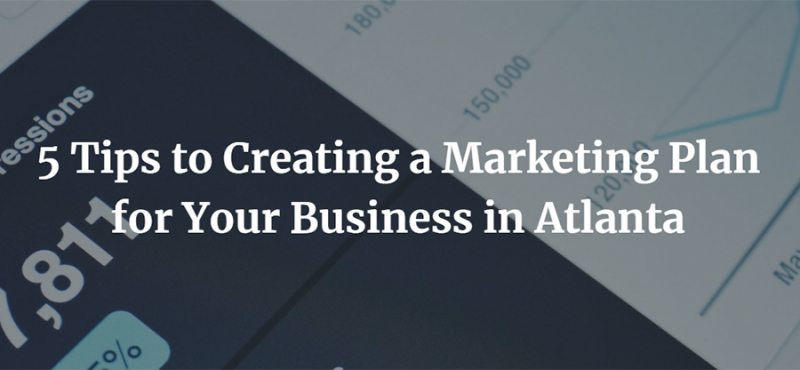 Here are 5 tips to creating an effective business plan for your Atlanta business:

Focus on your SEO
Every business that has an online presence needs to acquire Search Engine Optimization (SEO) capabilities. This ensures that your business website is ranked high on Google and other search engines, allowing more customers to visit your site and subscribe to your services. There's no better marketing strategy to implement in the modern world than using SEO. Luckily, there are several companies that offer high-quality SEO services around the globe. With the help of a reputable SEO company in Atlanta, your business is bound to soar to greater marketing heights.
Define your target audience
Each company has a particular group of people that it targets. When working on your marketing plan, it's wise to write down your prospective customers. You could describe your target audience in terms of sex, age, earnings, family composition, lifestyle and other demographics. Ask yourself: who is likely to buy my products? Are they modern or traditional? Single or family-oriented? Conservative or carefree? This will help you to come up with a good marketing strategy that works.
Make a list of your marketing goals
You definitely want more customers to know about the incredible products/services you offer. So how much growth do you anticipate in the next year? What do you desire to achieve with your well-structured marketing plan? Listing down your specific marketing goals will give you direction. The goals should be short, concise, measurable and realizable. For instance, one of your goals could be to increase your sales by 20% per quarter.
Develop your marketing tactics and strategies
This tip will add a breath of life to your marketing strategy. Focus on the tactics you'll implement to accomplish the marketing goals discussed above. What forms of advertising will you pursue? Do you prefer advanced digital marketing methods as opposed to the good old-fashioned direct marketing techniques? How will you handle public relations? What after-sale services will you offer? The list is endless. Ensure you have unique marketing strategies to target your cold, warm and hot prospects at each sales cycle.
Create a budget
Some of your projected sales ought to be devoted to your marketing budget. However, there are numerous budget sources you can utilize. These include loans from banks, pooling resources from family members, borrowing from friends and self-financing. Choose whatever budgeting strategy that rocks your boat. However, keep in mind that how you market your business will define whether it will succeed or not.