SEO (Search Engine Optimization) is defined as the process of bolstering the online popularity of a website by getting more traffic from 'natural' or 'organic' search results on search engines.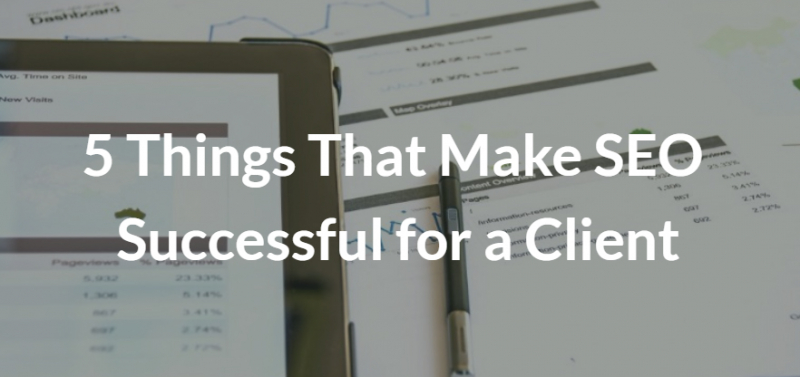 Thousands of online companies and individual entrepreneurs are spending millions of dollars each year on SEO techniques aimed at increasing the visibility of their business.
What exactly makes SEO so effective and successful in building your online presence?
Look no further, this article will answer all of your questions about SEO by highlighting the top 5 things that make SEO so successful for clients around the globe.
SEO Increases Online Traffic
Without any doubt, one of the biggest advantages SEO has to offer to clients is the increased amount of 'organic' traffic. Organic traffic means that you're not paying for ads to help you attract more people to your website, but that your visits are being generated by people finding your website using a search engine such as Google.
By using properly targeted keywords, tags, and meta descriptions, SEO increases the click rate and attracts more traffic to the site.
More People Are Using Search Engines
Many of your friends have probably been using Google, Bing, Mozilla or other popular search engines to check for online reviews before buying a product online. The trend is only expected to increase in the near future. SEO is what makes it possible for people using search engines to find your business online. If you're not in the search rankings, you're going to have a hard time growing your online presence.
Competition
We've already mentioned how millions of people are using SEO as a tool to help boost their online presence and get more traffic. Your competitors are among them. If you want to keep up with your main competitors, it would be a good idea to utilize the power of SEO in helping your business stay competitive.
It's a simple rule in business that you have to improve and adapt to the market in order to survive and increase your profit.
It Pays Up
Large companies are spending huge sums of money on elaborate marketing strategies in order to increase their share of the market. If you are just starting to build your online presence, you can easily find it hard in keeping the pace with your competitors.
SEO can make it a lot easier for you to find users who are already searching for your services online. SEO will save you a lot of time and money by helping you connect with the right people.
It's Reliable
The methods that SEO uses to draw more traffic to your website still work. According to many experts, SEO techniques will continue working in the future.
Instead of a conclusion, here's a short list of things that make SEO the best option for clients.
You're getting increased conversion rates.
A reduce in bounce rate.
You'll provide more engaging content to your customers.
It connects you with relevant people.