Designing an impeccable website demands a lot of time and skills. Rather than making a rash decision, it's important to look around for the best web design agency that can turn your vision to reality. However, getting an experienced professional who can expertly design your website can get a tad frustrating if you're unsure of what to look for. Delightfully, you can quickly get remarkable website design agency Birmingham services these days.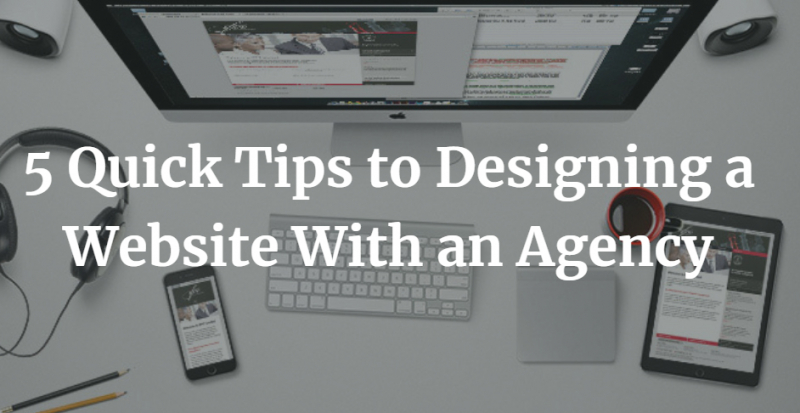 Here are 5 tips to designing a website with an agency:
Look around and get several estimates
If you strike the perfect conversation with a web design agencies sales representative and you love his remarkable pitch, you'd probably be tempted to strike a deal immediately. However, this wouldn't be a wise move to make. Avoid moving too swiftly and settling on any specific deal that's put on the table. Get a couple of estimates and figure out what falls in your price range. However, put in mind that designing an exquisite website is pricey – getting several bids helps you gauge the average price for this particular service.
Avoid clutter by creating a minimalistic homepage
It's often said that simplicity is the ultimate sophistication. This especially rings true when it comes to web designing. Instead of swamping your homepage with too much information, aim to keep a minimalist look. Readers are often drawn to concepts and emotions rather than words. With this in mind, ensure that the agency you choose to design your website keeps the homepage spruce. Images and catchy icons are great ways to put your message across. However, don't forget to include a convincing call to action.
Ask questions and seek clarifications
It's important to know what you're getting into. Apart from giving you the price quotation for the design job, your selected web agency should explain what exactly the process will entail. A good professional should also engage you throughout the entire design process, incorporating your ideas and concepts into the work. If anything is unclear, ensure you inquire and seek clarification. When selecting an agency to handle your web design job, get one that offers a detailed proposal.
Strive to make your site mobile-friendly
We currently exist in a high-tech society. Customers should comfortably access your site wherever they are, including when they're travelling. Therefore, it's crucial that your web agency designs a mobile-friendly website. This will allow you to keep abreast with a wider array of clients, especially those who use their mobile devices to shop online.
Check the agency's track record
How long has your preferred agency been offering web design services? What do previous clients have to say about it? Before taking the plunge, find out whether the agency you plan to hire has an impeccable reputation. It takes a great deal of patience to select a good web design agency – you simply can't make such a crucial decision using a simple flip of a coin. Conduct some online research and talk to references. This will help you make an informed decision.
The five insightful tips discussed above will help you design an outstanding website with an agent.