Having the super ability to rank your new website among your competitors on page one Google is always a priority. However, saying it and doing it are two entirely different things. To maximize search visibility, you will need to employ a number of SEO tactics. This is essential, and when done right, can have a pretty significant impact on your new website's traffic and conversions.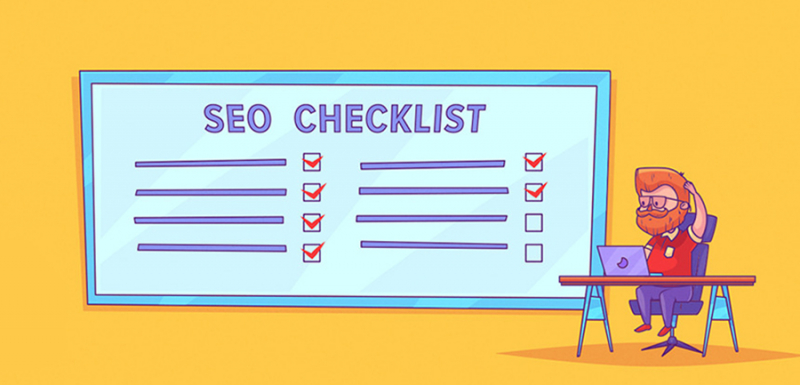 "SEO is a practice that continues to grow, evolve, and innovate," Patrick Reinhart of Search Engine Journal explained. "Most importantly, though, SEO continues to invade and influence other channels. What marketers need to understand year to year are the factors that are in play that are driving that growth and innovation."
The only problem is knowing what SEO tactics are the most important. To help we compiled a five point checklist for your new site. Let's dive in!
1. Check Site Speed
Site speed is very important when it comes to ranking your new website. It is part of that whole user experience thing you may have heard a bit about. Essentially, the faster your website loads, both on desktop and via mobile, the better chances of it ranking well, and the better user experience you will provide to your visitors.
First, check just how fast your site loads using Pingdom or Google PageSpeed Insights. This will paint a clear picture of speed and these sites serve up helpful tips on how to make your website loading time faster. Shoot for under three seconds to avoid a high bounce rate.
2. Rethink Keywords
It is no surprise that using the right keywords will increase your site's online visibility. However, so many new business owners fail to use the right keywords and keyword rich terms. They also may be trying to rank for highly competitive keywords as well, which is not going to happen right out of the gate.
Leverage keywords that have a decent size monthly volume, but also offer up a low difficulty. And don't keyword stuff. Those days are definitely over. When in doubt, you can always get knowledgeable strategic advice from the pros. For instance, an agency that has decades of experience providing Magento SEO can be a time and money saver for those entering the ecommerce space.
3. Ensure You Have Quality Long-Form Content
Content is still very much king, and having more actionable and informative types of it can impact ranking. Long-form content can also help you naturally capitalize on great keywords without a thought. It is also proven that longer content ranks better on Google.
According to Search Engine Land, web pages and blogs that range between 2,300 to 2,800 words make up page one Google search results. Having more actionable content that answers your users' questions can also help convert your target audience easier too. More content is definitely a win-win.
4. Get Mobile
There is no denying the powerful impact mobile technology is having on users, and when it comes to your new website, you need to get mobile. What does this mean exactly? By ensuring your website is optimized for mobile search, you can enjoy better mobile search rankings. This is critical since mobile searches outnumber desktop searches.
If you are wondering just how mobile-friendly your site is, Google your site on your smartphone. You can also check the mobile-friendliness of your new business website by checking it using the Google Mobile-Friendly Test. This tool will also give you insight into how to make your website more mobile as well.
5. Run a Crawl Report
Sometimes you can't see everything that is wrong with your site just by manually checking everything. This is especially true if your website has a lot of robust web pages or your website has been recently redesigned. Running a crawl report, however, can help you identify vital issues that may be holding your site back from outranking your competitors.
Issues like broken links (404 errors), not optimized URLs, thin or too long meta descriptions, lack of SEO titles, and more. To run a crawl report, you can use platforms like Moz or SEMrush, but those can be a bit pricey. But Screaming Frog is a good free option that will give you key details about what needs to be fixed. You may need to do a bit of research though, in order to get all the fixes made.
In Conclusion . . .
The above five point SEO checklist covers a few of the most important optimization must-dos. These are obviously not all the SEO tactics you need to employ to rank your new website better, but they are very much among the most important, and give you a great start. What is your top SEO tactic?