The visual assets you select can make or break a presentation, which is why choosing high-quality stock images is so important.
With that in mind, the cost of stock photos from paid websites can quickly add up. So, if you have exhausted your "photo credits" or simply don't have the budget to pay for stock photos, try these free websites instead.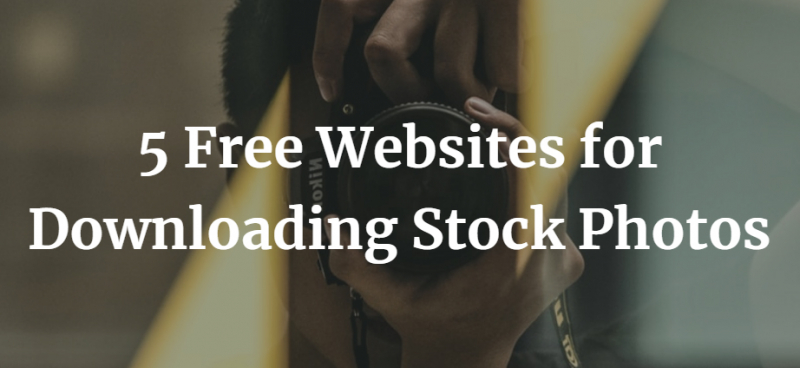 With millions of images, you should be able to find just the photos you need to finish off designing your Powerpoint template, without spending a penny.
#1 Pixabay
Pixabay is one of the more widely known sources for free stock images. Claiming to host over 1 million photos on its own, Pixabay has everything from waterfalls to weddings to graphics, artistic compositions, and more. Like most of these sites, individual photographers contribute their works and many do not require an attribution when you use their photos.
However, always pay attention to the information under "Pixabay License" as it will tell you how you can use the photo (i.e., "free for commercial use") and whether or not you need to include the photographer's name (i.e., "no attribution required").
#2 Unsplash
Unsplash is very similar to Pixabay in both design and concept. In fact, you'll get this sense of familiarity across most of the platforms. The front page greets you with a gallery of popular images and a big search bar up top, which is placed over the day's featured image.
Unsplash doesn't disclose how many photos they have, but you'll find that many of these platforms have the same photos as artists can submit their works to more than one website, and most do. However, each website has its own photographs that you aren't likely to find elsewhere, whether that's because the artist doesn't both posting elsewhere or perhaps due to another reason–like "sponsored" photos.
Sponsored photos are somewhat unique to Unsplash. You'll notice "Sponsored" written in faint text in the upper left hand corner of some image previews. These images you can use like any other image on the website, but sponsored images are ones that brands have helped bring to the platform–whether it's Harley Davidson with dramatic motorcycle shots or Le Creuset with cooking photos. In any case, this is good news for you, because it means you can find more variety of truly professional photos on the platform.
#3 Pexels
Pexels is a very popular website that was ahead of the game when it initially launched in 2014. It's always featured a very user-friendly, easy-to-navigate website, although its setup now feels quite standard. The homepage gives you a quick search bar that you can use to find practically any photo you can imagine, and below that, you'll find the latest trending images.
But, one thing that makes Pexels interesting that they also offer Free Videos. However, whether you're looking for photos or videos, be mindful that sometimes Pexels will bring "Sponsored Photos" in. Don't get these confused with the Sponsored Photos of Unsplash, which are simply free from brands. Sponsored Photos on Pexels are basically pictures from paid websites (like Canva) that you need to pay to use.
The premium photos are clearly separated from the free images on Pexels, but it's best to double-check as you scroll to make sure you aren't falling in love with pictures that you can't have for free.
#4 Stocksnap.io
Stocksnap touts "hundreds of high-resolution images added weekly" and their selection of pictures seems to support that claim. While one of the newer platforms, they also have a good mix–and it's always worth checking multiple sites, especially if you have a specific look in mind.
Like Pexels, when you click to enlarge an image, you will see "Sponsored Images" (i.e., premium images) that are similar to what you are viewing. However, unlike Pexels and the other platforms, Stocksnap doesn't have a box that tells you whether or not you need to attribute the photograph for the free images you find on their website. Instead, Stocksnap uses one license for free every image on the website, which gives you permission to use any image in a personal, public, or commercial project.
#4 Burst (by Shopify)
Burst from Shopify is a fantastic resource for finding and downloading high quality photos. Many of the photos are licensed under the Creative Commons CC0, whilst others are covered by their own photo license.
Burst was launched primarily to help Shopify users add high quality photos to their websites and many of the photos are themed around trending business ideas ­– everything from selling fashion to selling bath bombs. Burst also has some useful guides on setting up and marketing various types of businesses.
Conclusion
Not only will the right images keep people's eyes on your work, they'll also help convey topics and ideas in a visual manner, which is highly effective. Try any of these free websites and you're sure to find just the right pictures to bring your presentation together.