Of the many different things we all pay attention to on a daily basis, the stock market is one of the most well-known and paid attention to. This is mainly because of the massive amount of money flowing in and out of markets all the time. It also has a lot to do with people keeping a close eye on their 401k and retirement funds.
However, the stock market is a lot more than just long term investments and 401k portfolios. In fact, there are many different components, such as day trading, dividends, company press releases, quarterly reports and much more.
In short, if you are interested at all in the stock market, then you likely visit a lot of world news and business resources. And if you are an active trader, you are probably visiting stock news sites on almost a daily basis.
With this in mind, we wanted to highlight some of the most important factors when creating a stock trading resource site of your own. Whether you are a financial investor, a would-be blogger or a day-trader in the making, you will definitely find some useful data when it comes to creating a successful stock trading resource website in the details below.
1 – Pick a Great Name and Have a Logo Design
The domain and name for your site isn't going to make or break your success, but it can definitely help. Coming up with a unique domain name that isn't already taken is going to be tough, simply because anything generic is already going to be taken.
Also, be sure you are with any of the main TLDs, like .com, .net or .org. These are the most popular and anything else just isn't professional.
Once you decide on a name, it's important to then create an attractive logo for your site. Logo designs don't need to cost you a lot of money, and using a free resource tool like Canva can definitely help in this process.
Make sure it's easy to read and understand, while representing the colors of your brand.
2 – Create Resource Guides and Real Content of Value
No matter what type of website or blog you are visiting, it's important to make sure the content is exactly what you are looking for. This is especially true if you are the site owner and creating content for your audience.
Knowing this, you should always ask yourself the following questions before you start writing any new site content.
Does this content provide real value to my audience?
Are these sites with better content than this already out there?
Why am I writing this content in the first place, and what are my goals?
Is this an evergreen topic, and something I will need to update later on?
By asking and answering these questions before you start writing, this can save a lot of time and effort from being wasted later on.
Depending on your niche focus and audience, the answers to these questions will likely often change. With us focusing on creating great content for a stock related resource site, it's likely best to try and target your audience based on their investing history and knowledge.
A perfect example of such content that provides value to anyone looking to get started in day trading or investing in stocks, be sure to check out this reference guide on what penny stocks to buy and how to get started with your own trading account.
Not only is this resource loaded with information, it also has several links to internal pages that further go into detail on any other investing areas you might not know about. It's also great because it would be considered evergreen content and won't be outdated any time soon.
3 – Make Sharing and Following Your Brand on Social Media Easy
For site owners and bloggers, one of the most important things is to make sure there is a never ending supply of new visitors and readers coming to the site. In order for this to happen, a site needs to rank a lot in the search results, and also utilize the power of social media.
In this section, we are going to highlight the importance of social media and why sites must make it easy for people to share content when they are visiting a site.
The first recommendation is to add social sharing buttons to your site. If you are using WordPress to power your site, this can easily be done with a free plugin like Social Warfare or AddThis. These are just some of the many plugins you will want to use when starting your site.
Outside of making it easy for others to share your site content, it's also important to take advantage of trending hashtags and using a dollar site when posting any company stock symbols on Twitter. ($AAPL for Apple Stock, $MSFT for Microsoft)
By implementing both of these social media sharing and marketing efforts, this will allow you to target and reach new audiences, while making sure they are going to be interested in what you have to offer.
4 – Provide Your Audience with Industry Reports and Reliable Information
Anyone can create a website and brand, and then call it their own. But if you want to have respect from others and build a real name and site for yourself, you will need to have some great content and resources that are referenced to by others.
Some of the best ways to accomplish this are to create original written content, visuals, infographics and videos of trending topics and industry news within your niche market.
A good example of this would be if you had a stock trading site that covered the most active trading stocks each and every week. At the top of the page you could display the company name, logo and their ticker symbol. This would allow users to visit your site and start reading content with a welcoming visual of what the article is going to be about.
Another idea is to compare different stock symbols and their company information through the use of a visual infographic. Infographics are great because they bring boring data to life in a fun and visual way that people enjoy reading and viewing.
Both of these simple ideas and concepts are great for making your site stand out from the crowd. Be sure to implement them today and start sharing them on social media, while tagging other financial news outlets and sites to get their attention.
5 –  Build a Respectable Business Around Your Website and Brand
This last step can be applied to almost any website or blog, and it's simply to turn your site content and traffic into much more–specifically a new business that's actively making money.
No matter what type of content you are writing about, there are plenty of ways to monetize the content on your site. Even if you just have a lot of written articles and visitings coming to your site, one of the easiest ways to start monetizing everything is through the use of Google Adsense.
However, a better option is to start a stock trading and investment course for your site visitors. The benefits of doing such a thing include having a real product that you can sell over and over again, and also leading all of your articles to a final call-to-action that your readers can act on.
The concept of using social media in collaboration with your unique site content to gain attention and new audiences is nothing new. These working methods were also recently highlighted in an article on Forbes, which discussed the importance of building an online community around stock market related resource sites and blogs.
Of the many different niche markets and industries out there that you could be writing about, financial markets and investing in stocks is one of the most lucrative ones to be in.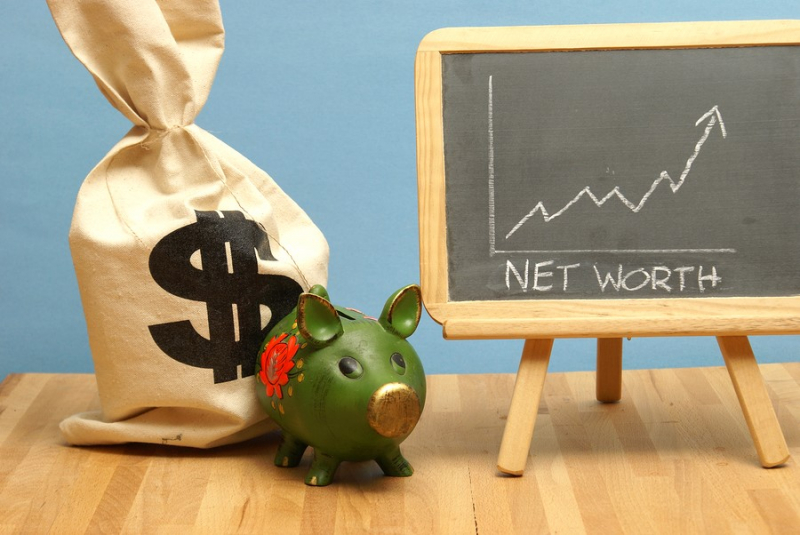 How to Launch Your Own Stock Trading Resource Site
After reading through all of the useful web design and content creation tips above, if you didn't already have a blog of your own, then maybe you are likely thinking about starting one now.
The benefits of starting a website or blog for yourself, your business or brand are limitless.
Even if you are just getting started with investing in the stock market or day trading, it's a good idea to start a blog so you can document your progress to reflect back on, while also creating a valuable resource tool for others.
Best of all, starting a website or blog is easy. And there is no better time to get started, than right now!