The web design industry is full of people who are talented and creative designers. But it's lacking when it comes to professionals who understand how to interact with clients and deliver white-glove service that puts their minds at ease. If you want to be successful, it's the business side of things that needs your attention.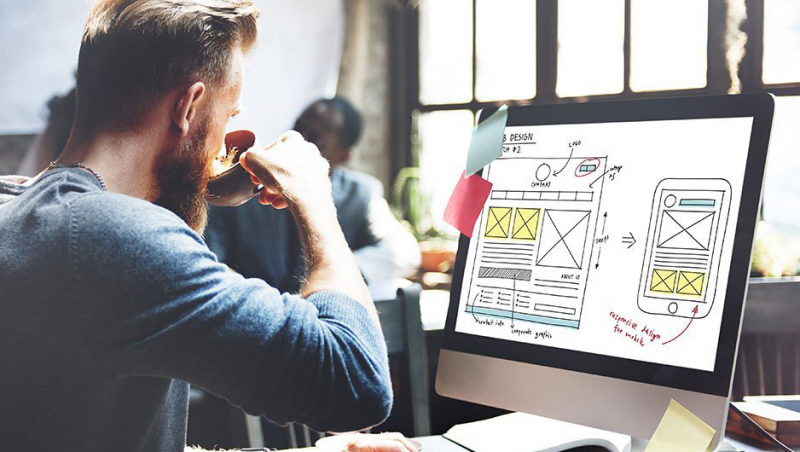 4 Business Tips for Web Designers
You view yourself as a web designer – not a business owner or entrepreneur. However, that's exactly what you are. When you go out on your own and launch your own web design venture, you're adopting all of these titles and more. You can't afford to think like a web designer anymore. You have to operate like a business owner who does web design work.
In today's world, it's easier than ever for web designers with minimal entrepreneurial experience to launch their own venture and build a business. But in order to enjoy success, you need to be sure you're mastering things like branding, customer service, marketing, sales, and the dozens of other responsibilities that are on your plate. The following tips will help you get started:
Emphasize a Key Selling Point
There are thousands of web designers in the industry. There are massive companies that handle big projects for global brands like Coca-Cola and Amazon. Then there are individual designers who handle small freelance projects on the side. Regardless of which niche you fit into, you face stiff competition. Blending in isn't a strategy.
From the very start, you need to emphasize a key selling point. There needs to be something that sets your web design services apart from the majority. It could be that you are particularly talented at minimalist design. Or maybe you offer a 100-percent satisfaction guarantee. This selling point could involve the actual product (the website designs you produce) or the customer service that backs the product. It's your call.
Prioritize Customer Service
Regardless of whether it's your key selling point or not, customer service has to be a priority. This is a word of mouth industry and you'll find it much easier to generate new leads and grow your business if you have positive referrals on your side.
Good customer service means going above and beyond the call of duty to ensure that each client is fully satisfied with the end product. If you're too busy to handle customer service on your own, hire someone to do it for you. As you grow, this will become a full-time responsibility.
Get Accounting Right
Successfully running a business is all about staying organized. And if there's one area where you have to stay on top of things, it's finance and accounting.
Diligent bookkeeping is critically important to keeping your business up and running.  A failure to organize this information in a systematic manner could produce financial and legal complications. A cloud accounting solution with professional invoicing features will help you streamline this aspect of the business with minimal complications.
Network Online and Offline
Professional networking is paramount to your success as a web designer. While some of this networking will involve rubbing shoulders with business owners and prospective clients, much of it will involve your peers.
"Obtaining referral business through a network of designers is more common than you might think," web designer Steven Snell writes. "Although your services may have some overlap with another designer in your network, you're each going to have some unique strengths and weaknesses, as well as varying levels of experience with different types of clients."
Networking should be done both online and offline. While the former is easier and more convenient, don't discount the latter. It's much easier to build relationships offline where you're able to interact in a face-to-face manner. Industry events, conferences, and even local developer clubs and meetings are fantastic places to build out your network.
Build a Better Business
Successful businesses don't materialize out of thin air. They command strategy, intentionality, and discipline. As you transition from web designer to business owner, be sure to think about all of the little details that go into building a sustainable brand. It takes a lot of work, but in the end, the benefits outweigh the sacrifices.