If you have an online business, it goes without saying that you will face lots of competition in the industry. What are some of the things that your competitors could be doing that you aren't? One of the reasons your competitors could have better business prospects than you do has to do with their marketing strategies. As such, you need to do some research about some of the reasons that make your competitors better than you.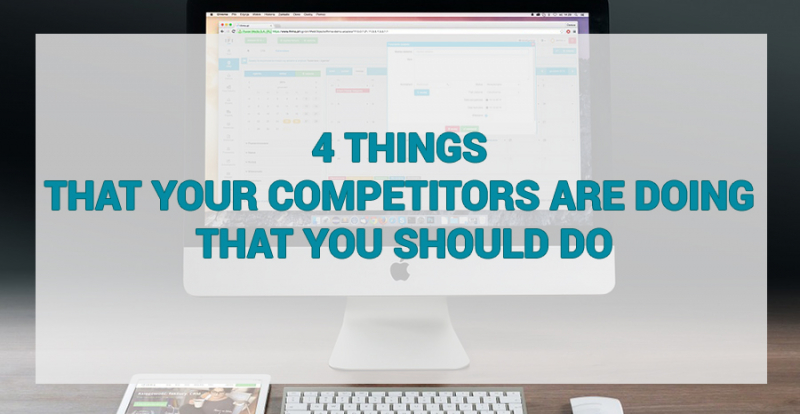 There are many things that you should do to get more traffic to your business. You can contact ShiftWeb Solutions for more information. You can also do your own research on how to improve your online presence for better business.
Here are 4 things that you should do and be successful like your competitors:
Create a better website
If you are not making as many sales as your competitors, it could be that your website is not as professional as it should be. A good website will attract traffic and this is what that you are counting to improve your sales. You can visit your competitors' websites and see how good they are. What kind of products do your competitors offer? Are the product description sales oriented? What about your own product descriptions? You should analyze your competitors' website and improve your own to attract as much traffic as possible.
Search engine optimization
Another thing that your competitors could be doing better than you do is search engine optimization of their websites. You could have a professional website as discussed above but you need to make this website attractive for the search engines. This means that you should have the right content, build links and all that is required to make more traffic come to the website. You could hire an expert to optimize your website for the search engines. Your aim should be to appear on the first page of Google search results. This way, you are bound to attract traffic to your website and have the traffic can finally be converted to clients.
Vibrant social media presence
Most of the successful companies have a vibrant social media presence. Social media marketing is one strategy that is working wonders for the companies that deal in online business. When you have social media pages for your company you are sure that more people will engage with the company and even share with their friends. This is definitely a good and inexpensive way to market your goods and services.
Social, media platforms that can work to market your company are Instagram, Twitter, Facebook, YouTube and so on. When you display your products through YouTube videos, you are sure your clients can see these products and even interact with you through the social media platform.
Start a blog
There are many benefits that come with blogging. You can engage your employees to contribute to your blog. When you have traffic coming to the blog, this means that more people are getting educated and informed about your company offers and products. However, your blog should not be purely promotional. Concentrate on high-quality content for the blog so that it can attract more readers that can finally be converted.