Managing a website development project can prove to be a significant challenge, particularly when you're working with a number of moving parts that are spread out across different regions and time zones.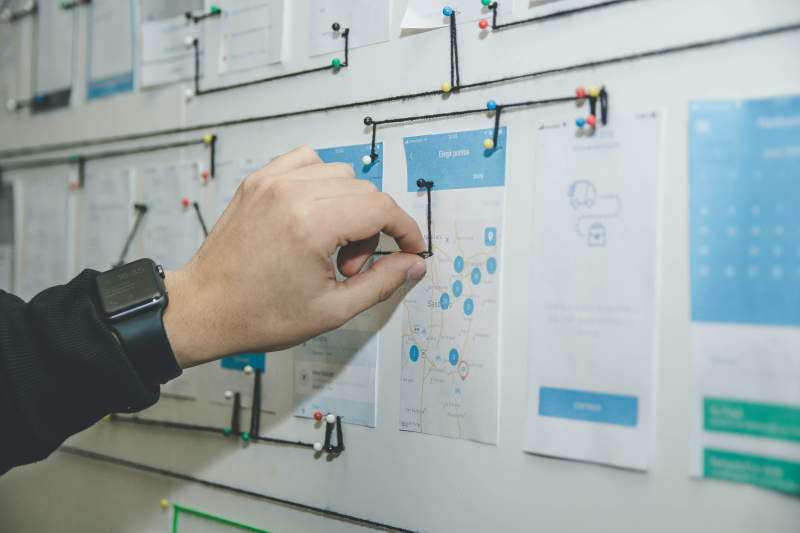 How you handle elements like these will dictate your success.
Here are a few tips and best practices that will allow you to thrust past friction and reach your goals with laser-precision accuracy.
Break Goals Down
Goals are great. But if your goals are way down the line, they don't do much for your team in the present. All largescale goals should be broken down into much smaller checkpoints.
Ideally, every member of the team should have weekly goals (if not daily), monthly goals, and project goals. The weekly goals feed the monthly goals, which feed the project goals. Keep it digestible!
Use the Right Communication Tools
Communication is one of the foundational pillars of good project management. The issue is that most website development teams are using the wrong tools to help them communicate. As a result, they're hurting their efficiency.
If you're relying on email as your primary mode of communication, you're messing up. Email is distracting, inefficient, and renowned for being ignored. While there are times when it can be useful – such as sending long-form, non-timely updates to stakeholders – it's not the best for day-to-day communication within your team. Better options include:
Chat apps
Chat apps work much like Facebook's Messenger (except they're independent of distracting social media platforms and are designed for teams). Slack is one of the top options. It's simple to use, allows for great one-to-one and/or group conversations.
SMS
Text messaging is actually a great option for team communication. TextMarks is one popular SMS software for internal communications. The platform can help you reach people in a matter of seconds and avoid the delays that usually exist with email. (Open rates hover around 98 percent for SMS, compared to 20 percent for email.)
You can't go wrong with either of these options. (In fact, you should probably use both.) They'll speed things up and allow you to quickly communicate ideas with very little delay between when you push "send" and when the recipient consumes the message.
Replace Meetings With Huddles
Purge the word "meetings" from your vocabulary. If you're holding multiple meetings per day/week, you're wasting time and hurting your efficiency. Instead of holding meetings, we suggest morning huddles.
The switch from meetings to huddles might seem like nothing more than wordplay, but it's so much more than that. A huddle is a 10-to-15-minute gathering where you quickly go around the room (or Zoom panel), and each person gets two or three minutes to explain what they completed yesterday, what they're working on today, and what hurdles they face. 
With huddles, there's no small talk. Efficiency is prioritized and time is respected. If an in-depth conversation is required, the relevant parties can break off after the huddle and discuss. This saves everyone else from listening in on something that doesn't affect them.
Try the Kanban Method
If you're a fan of sticky notes, you'll love the Kanban method of project management. It's extremely visual, simple, and easy to organize.
"Kanban originated in Japanese car manufacturing and was later adapted within the realm of software development," Shopify explains. "Kanban encourages acts of leadership from all project contributors, resulting in strong team collaboration." 
The Kanban method revolves around a Kanban "board." This is a centralized dashboard where all contributors can see the project's progress and bottlenecks in real-time, which keeps people focused on the tasks that matter most. 
Thanks to its popularity, the Kanban method can be found in a variety of project management tools, such as Asana, Trello, and GitHub. Learning how to utilize this approach could greatly improve your ability to meet deadlines on time.
Become a Project Management Master
Whether this is your first time managing a website development project, or you've done it dozens of times in the past, there's always room for improvement. By observing the tips outlined above, you can significantly increase your team's efficiency and avoid having small issues slip through the cracks and becoming major problems. 
Be focused and intentional – good things will happen!