The internet is crowded with tens of thousands of web tools and services. But which ones are the best in terms of productivity and ROI? In this article you will find reviewed on short almost 40 different web tools and services, from the following niches: website builders that can be used with 0 experience to create gorgeous websites, logo and brand identity creators, dedicated tools for freelancers, invoicing and collaboration platforms, and much more.
In this period you can easily find super Black Friday WordPress Deals and hugely discounted items.
Check the article and share your comments.
Free and Premium Bootstrap 4 Admin Themes & UI Kits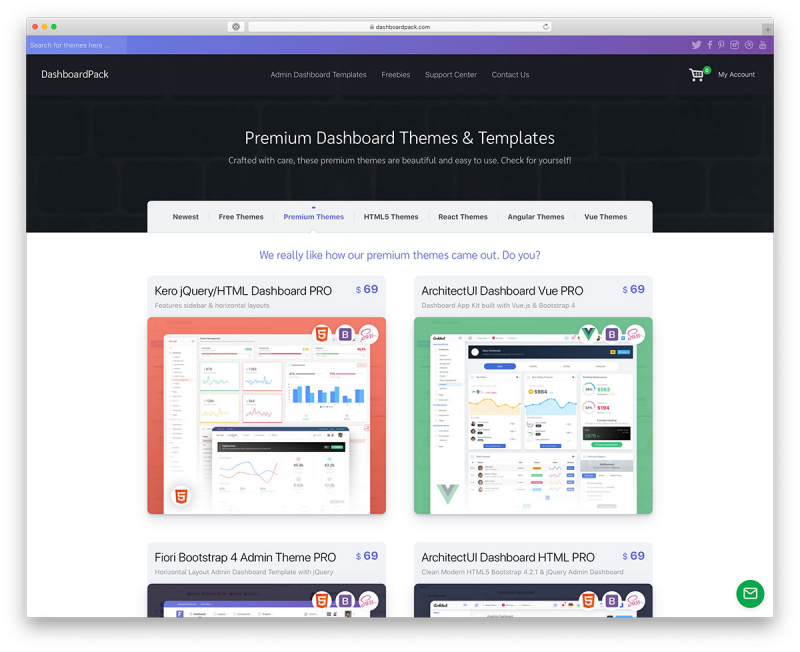 DashboardPack will help you with awesome free and premium dashboard and UI kits for your projects. On their website you will find 4 free dashboard themes based on HTML5, React, Angular, and Vue, but the quality of the products and the things that are included, are very close to the premium themes. There multiple layouts and color schemes, the themes are fully responsive, and all these themes have individual documentation files.
Need more? Check the 5 premium themes that have an outstanding level of quality, being crafted with huge attention and involvement. Have a live demo with any of the DashboardPack themes, so you can see and feel them.
Between November 29 and 3rd of December, you have 50% discount for all templates and all license types (Personal, Developer, and Lifetime). Use this coupon code: MADBF50.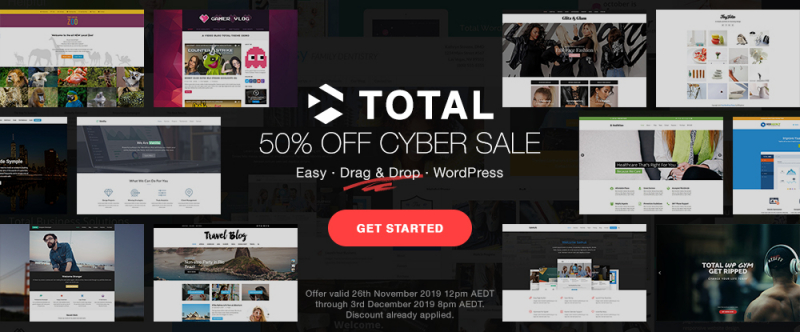 Total Theme is a premium, flexible, easy to use, and complete WordPress theme, being used by over 38,000 happy people.
It comes loaded with 40 gorgeous demos that can be installed with one-click, with 4 premium plugins which are included for free (the famous Visual Page Builder that will make your website look great and save you tons of time, Slider Revolution, Templatera, and LayerSlider), with 80+ builder modules, with 500+ styling options, and much more. Everything you need to create gorgeous websites is included in Total Theme. While it doesn't have the premium Slider Revolution templates, this is still a good resource to use.
Create a gorgeous website in minutes, with Total Theme, without having any prior experience or special skills.
Limited time 50% off Total Theme offer valid 26th November 2019 12pm AEDT through 3rd December 2019 8pm AEDT. Discount already applied.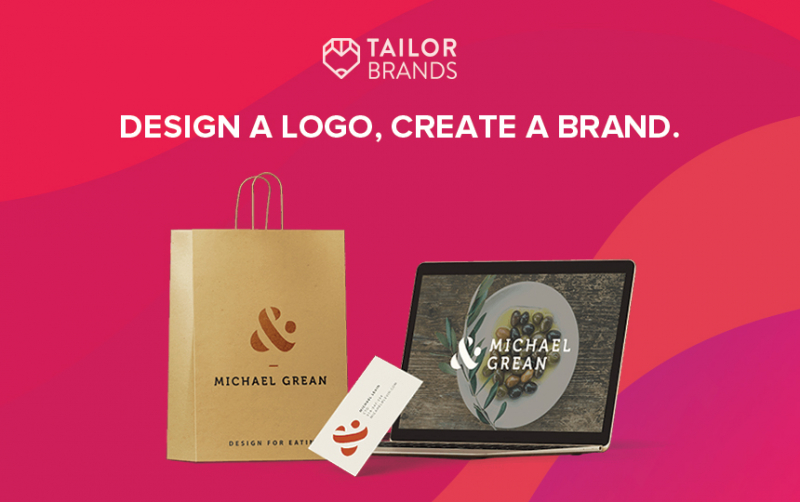 Tailor Brands is the most popular and appreciated automated logo design and brand identity maker on the market, having over 10 million active users, and 400 million designs created.
This powerful branding agency is using a unique AI software that creates unique, professional, and pixel-perfect logos, based on what you tell the platform: the logo name, the slogan, the industry is the logo for, if you want an icon, name, or initial based logo, and so on.
You will be amazed how these logos look and the level of customization after you select the logo you like. Easily change the shape, colors, text, slogan, font, and much more, to have the right logo.
Play with the Tailor Brands platform, you will love it.
Are you ready for the upcoming tax season? If freelance taxes are a challenge, or simply time-consuming, it might be worth knowing that you have a solution available.
Bonsai, one of the tools loved by 100,000+ creative freelancers, can support you and make handling taxes easier than ever. With the click of a button, you'll your taxable net income, together with estimates for both quarterly and annual tax schedules.
But wait, there's more! The integrated deduction finder will quickly identify all the expenses you can write-off as tax deductions. Percentage amounts included!
If that sounds useful for your business, you can sign-up for a free trial of Bonsai today and discover the other components that made it famous: proposals, contracts, invoicing, time-tracking, and more.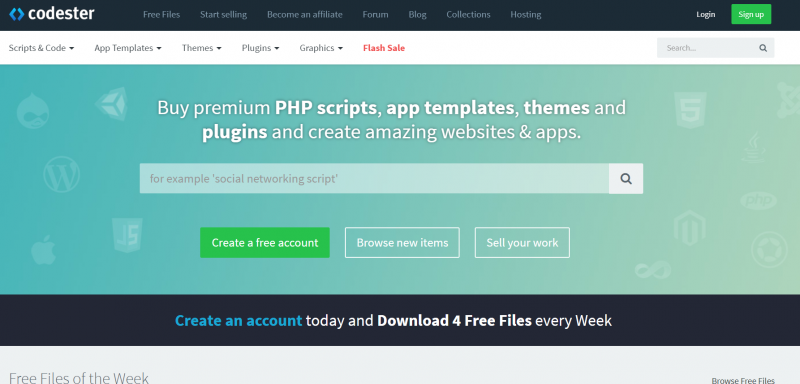 Codester is a huge marketplace filled with tens of thousands of PHP scripts, app templates, website themes, plugins, graphics, and much more. Always check the Flash Sale section where hugely discounted items are being sold.
Browse Codester and get premium stuff for the right prices.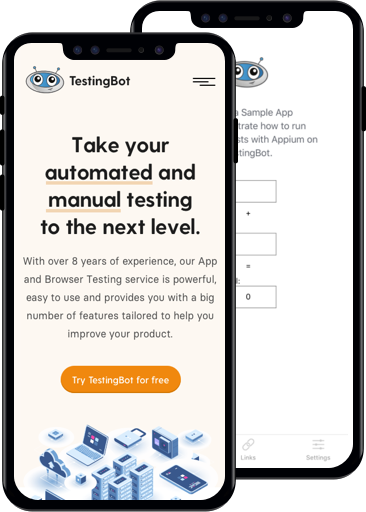 TestingBot will take your automated and manual testing to the next level. It will help you do all kinds of tests for browser and apps, being the most complete solution the market and super easy to use.
See TestingBot in action for free, you will be impressed how efficient it is.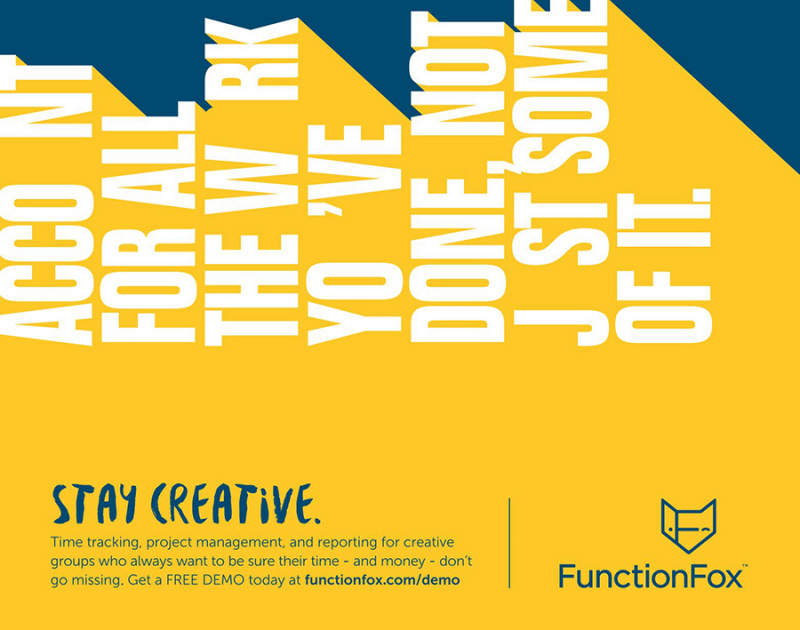 FunctionFox is a popular time tracking and project management software, loaded with tons of features and options, including a simple, quick, and efficient interface.
Get a free demo and see FunctionFox in action.
Taskade — Simple Tasks, Notes, Chat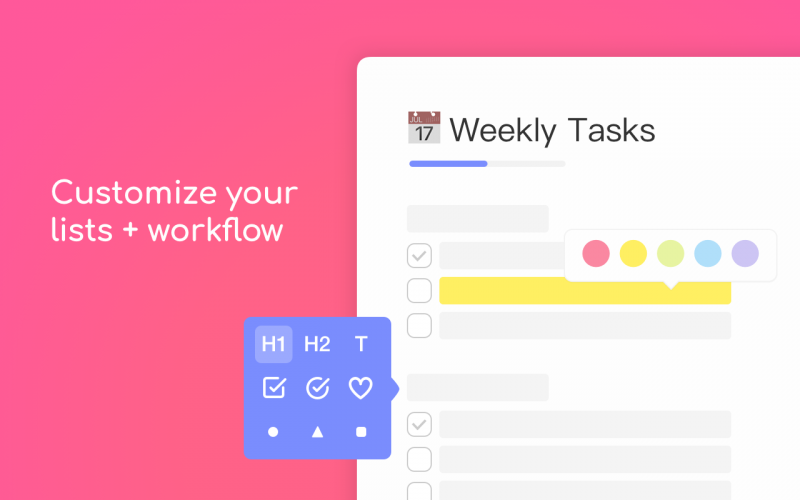 Taskade is a new, fast growing collaboration tool that will help you create 100% customized workspaces for all your projects. To create your own workspace takes a couple of seconds, or you can use/edit the included templates (there are hundreds of them, very well categorized).
Taskade will help you and your team to better collaborate, start using it.

AppyPie is a super App Builder that you can use with 0 coding and designer skills to create your very own Android and iPhone apps quick and easy. You start by writing your business name, you design the app as you like and add the needed features, and you quickly end by submitting the app to the store and making it available to use.
Try it, you will be amazed how cool are the apps created with Appy Pie App Builder.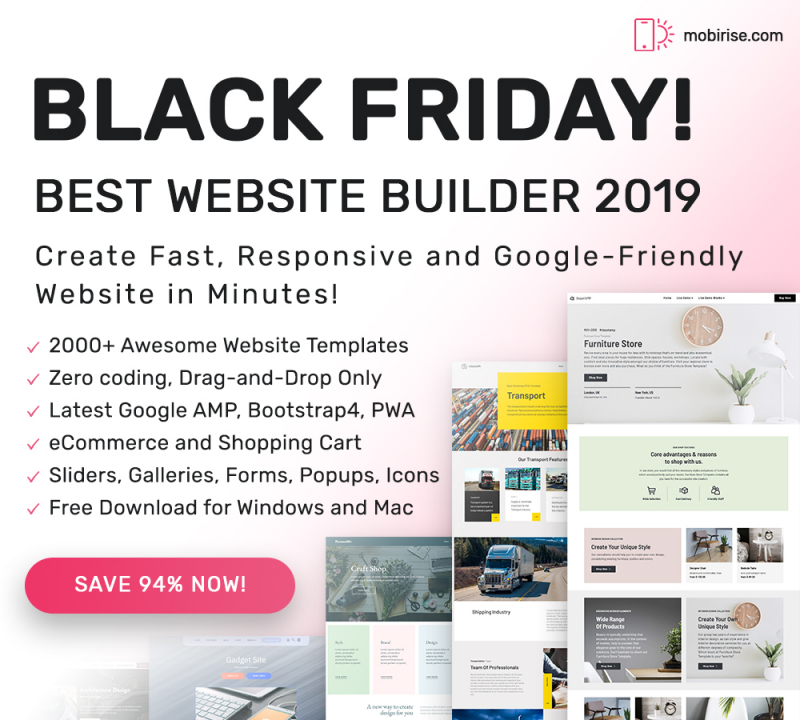 Mobirise is the most complete website builder on the market, being loaded with over 2,000 awesome website templates, with sliders, galleries, forms, popups, icons, eCommerce and Shopping Cart, and much more.
Creating a super website that is Google-friendly is simple with Mobirise, try it.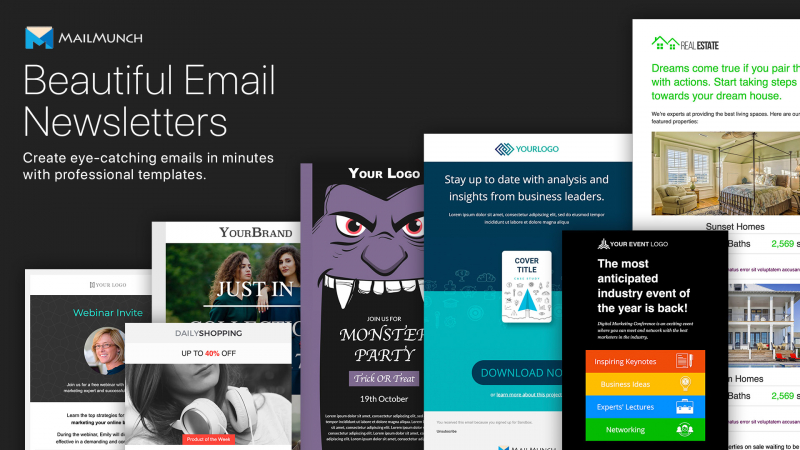 MailMunch is a super email marketing platform that you can use to create high-engaging email newsletters, without having any coding or designer skills. It has tons of beautiful email newsletter templates, a drag-and-drop builder, and much more, including a lightning fast and clean interface.
Create eye-catching emails is simple with MailMunch, start using it.
Astra Theme – Elementor Templates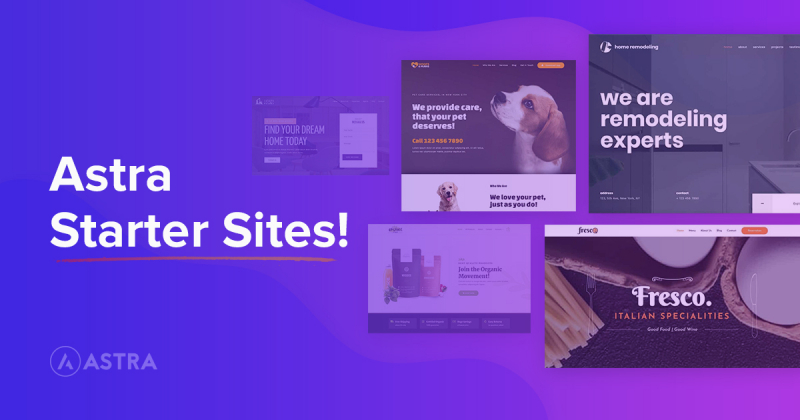 Astra will help you supercharge Elementor, adding over 100 free and premium stunning templates. Make your website stand out of the crowd with Astra, it's simple and enjoyable.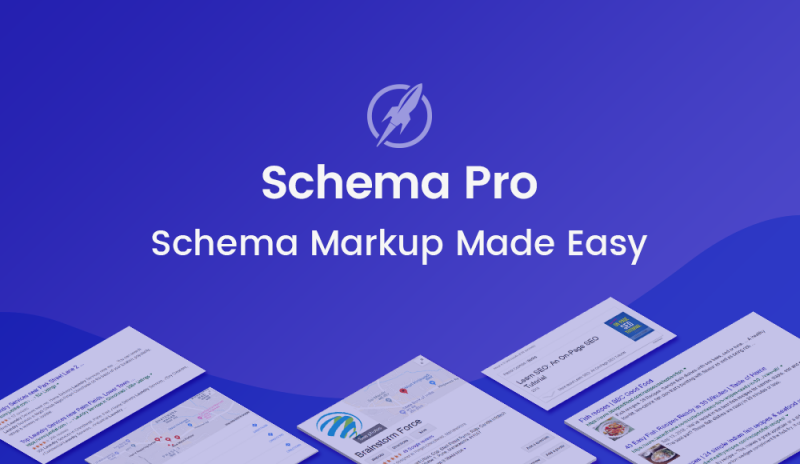 Schema Pro is the fastest way to add schema markups to your website, without writing a single line of code and without having any special experience. Make your website stand out the crowd in search engines and better convert.
It's simple to use and quick, only 1 setup.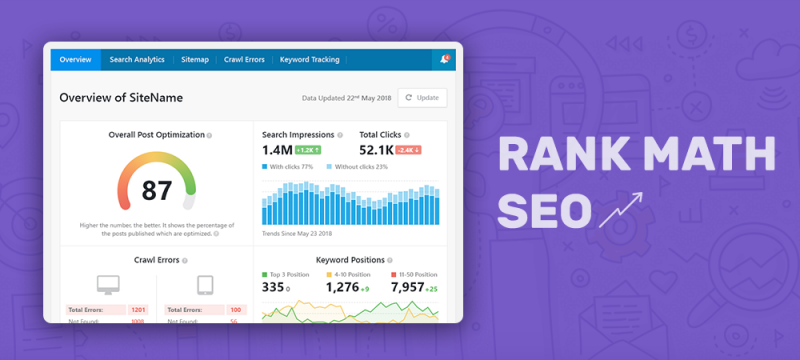 Rank Math SEO is a professional WordPress plugin that runs autonomously, getting sure that will help your website rank higher in search engines and stand out of the crowd. It is filled with powerful features and options, being a popular plugin among top website owners.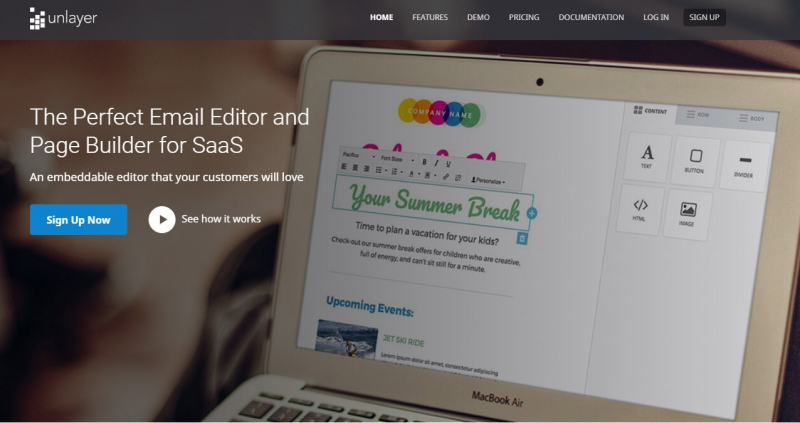 Unlayer is the most popular email editor and page builder for SaaS, that you can embed in minutes on your website and letting your audience to create high-converting email content and landing pages, without having any coding or designer skills.
They will find included lots of beautiful templates and elements, and also a drag-and-drop builder.
See how it works.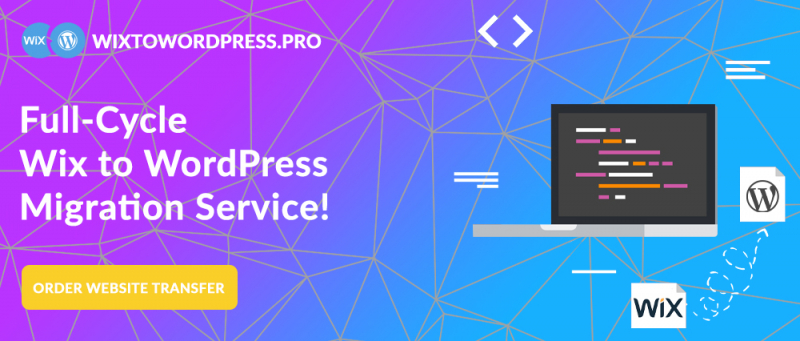 WixToWordPress.PRO allows for convenient, smooth and quick migration of websites from Wix platform to WordPress CMS. Experts working for the service thoroughly analyze each project to come up with professional ideas of the website transfer process. They handle all the tech-related nuances for their clients to make sure the website transfer is a success. They have years of experience, hundreds of successfully completed projects and dozens of satisfied clients, which is the best proof of their niche proficiency.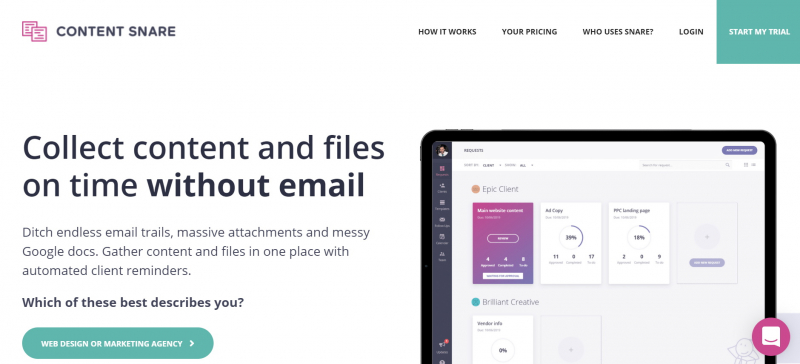 Content Snare is an automated content collection tool that after a basic and quick setup, will automatically collect content and files from your customers on time, helping you save tons of time. The platform is easy to configure and very efficient.
Signup for the free 14-day trial, you don't need a credit card.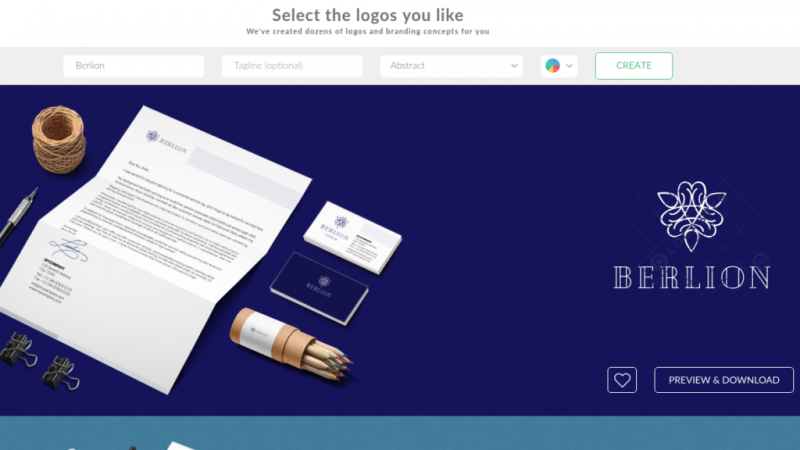 Looking to get an affordable logo and brand identity in a few minutes and you have 0 designer skills? Logaster is a popular logo maker that is based on a powerful AI software, making unique and beautiful designs after a few simple steps (writing your company name and slogan, and other selections).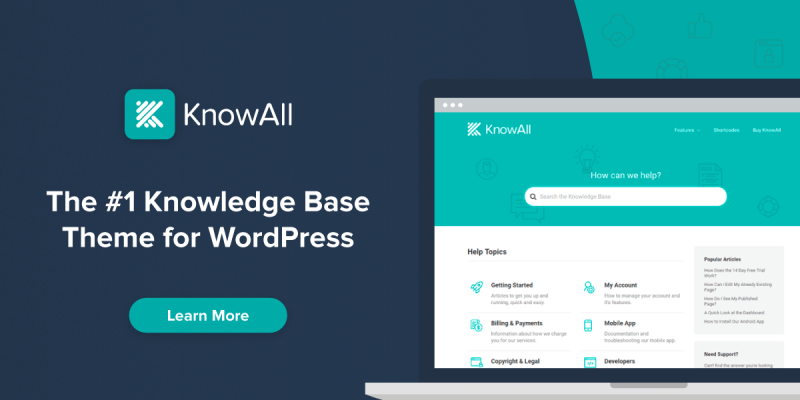 KnowAll is the number 1 knowledge base theme for WordPress, helping you quickly create a presales or support page in minutes, without having any coding or designer skills. The design is clean and pixel-perfect, and the customization is fast.
Learn more about it.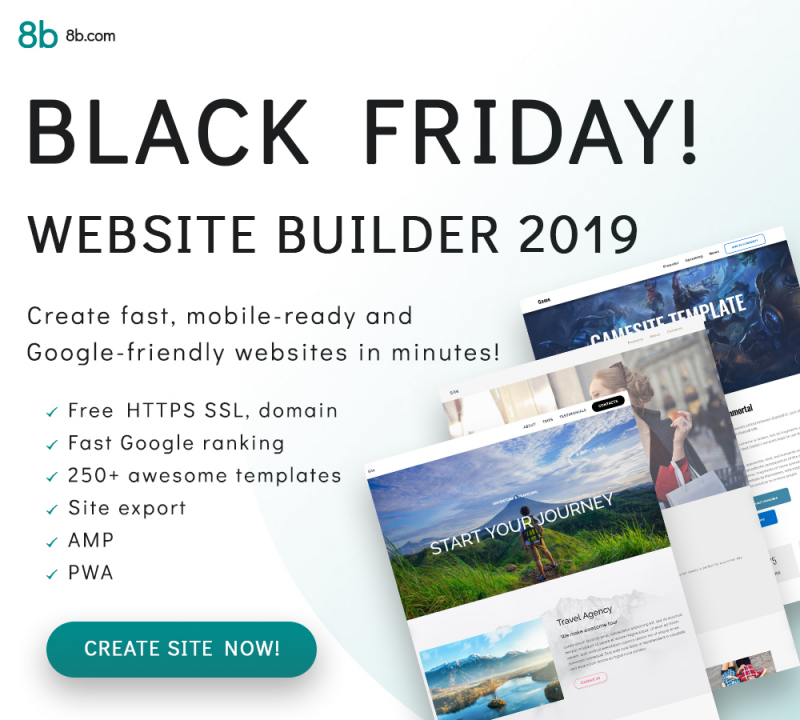 8b is the easiest to use website builder on the market, being a top choice among people with 0 coding skills and experience. Using the included 250+ awesome templates and the drag-and-drop builder, anybody can now create a Google-friendly and responsive website in a few minutes.
Create your website now.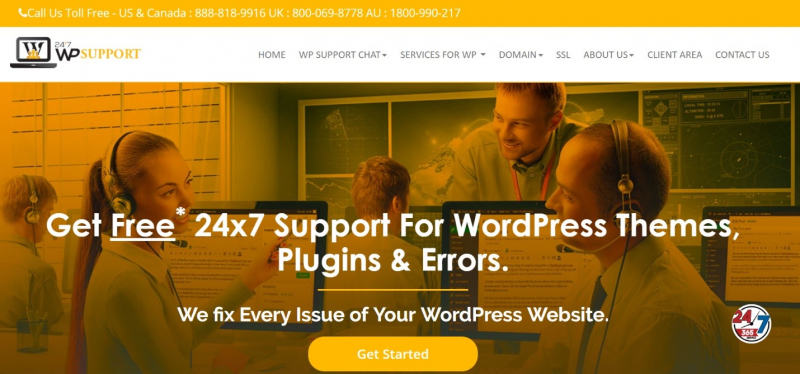 Running a website? Have poor rankings? Did you check on the security layer of the host? Well, if you don't, it's time you do. Purchase the 24x7wpsupport hosted SSL certificate and embed a security layer for your website. Say no to hackers and improve your website rankings with 24x7wpsupport SSL certificate. Nominally priced with free installations, enthuse trust with your services and witness your sales rising high. Get in touch with them today.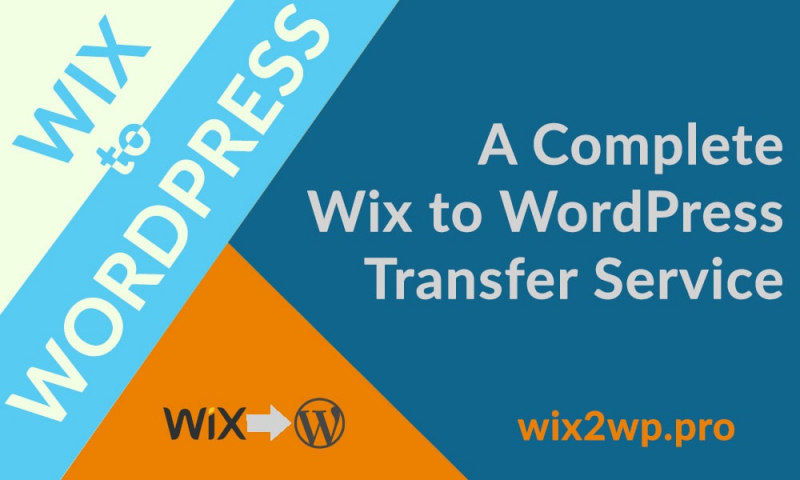 Wix2WP.Pro offers quality and exquisite Wix to WordPress migration process with specific attention to details. Clients don't have to bother about the details of the transfer procedure as the experts do all the job for them. They thoroughly analyze each project to draw out the most suitable website migration plan, which will ensure the best result possible.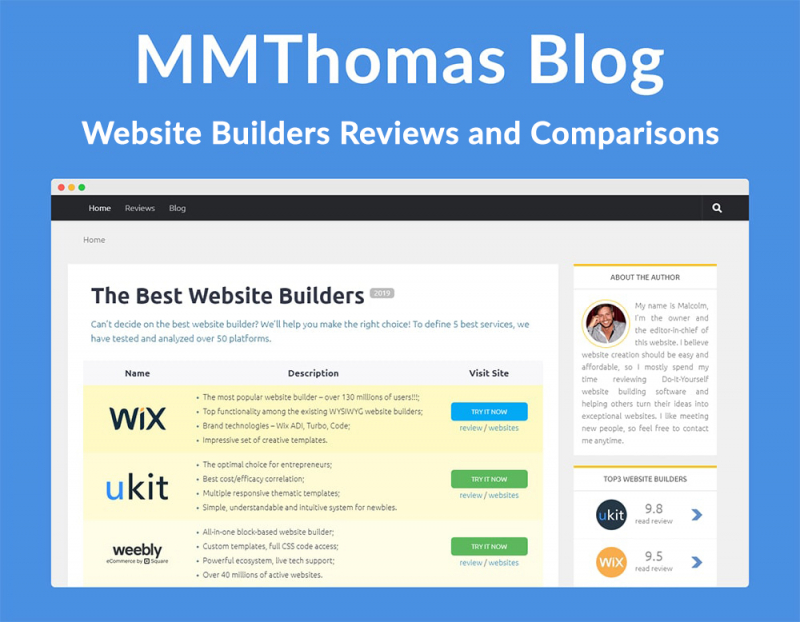 MMThomasBlog.com delivers useful tips and recommendations on how to make the right choice of the website builder. The resource contains multiple reviews of website builders and their comparisons that will come in handy to users looking for the right DIY web design software. There are also lots of articles on how to boost the efficacy of the website development process, making it effective and hassle-free.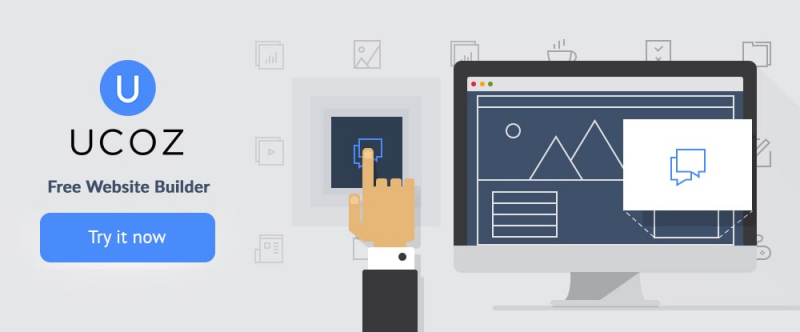 Whether you are a beginner or webmaster looking for a first-class flexible platform for site-creating, uCoz is what you need. The service provides a batch of templates, modules, and features that help craft any kind of website: an online shop, forum, blog, landing page, etc. If you have some coding skills, you are sure to appreciate full access to the project code. Try it today!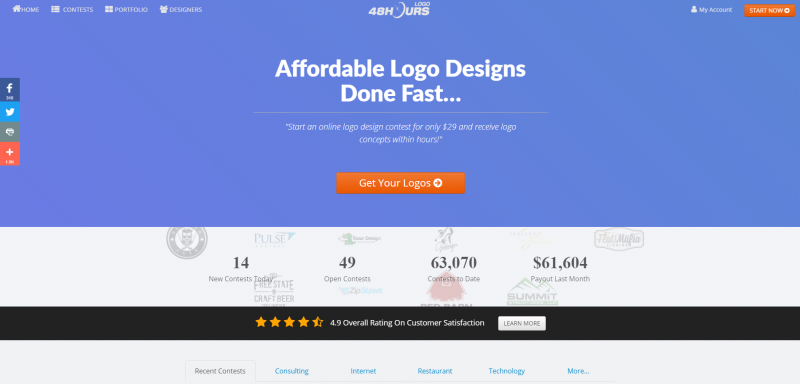 48 Hours Logo is the leading platform for creating logo design contests. Let real designers compete for your logo design project and get a stunning design in no time.
The results are impressive, launch your own logo design contest right now.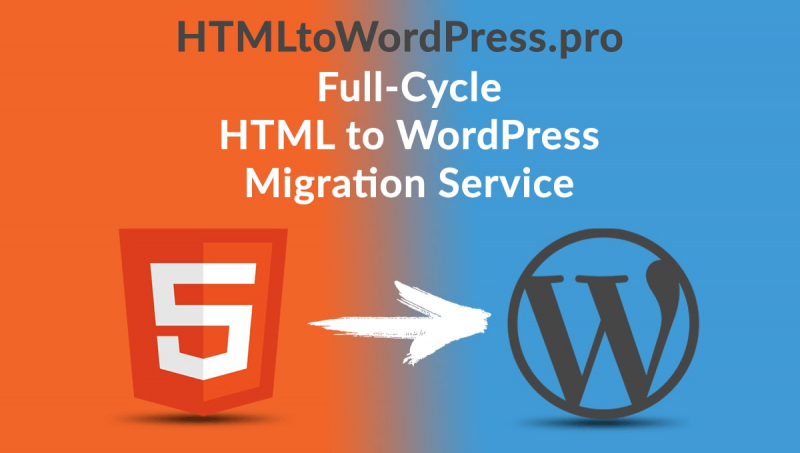 HTMLtoWordPress.Pro allows completing all-in-one website migration from HTML to WordPress. The process is completed and controlled by the service professionals, who are responsible for each project they work on. They ensure individual approach to each and every client, attention to the details of websites, deadlines and other special nuances they may encounter during the transfer procedure.
Creating high-converting landing pages does not have to be necessary hard and time consuming. With Brizy, a super popular landing page and multipage website builder, you can now create engaging content with 0 coding and designer skills. Use the included 750 premade blocks, 150+ page layouts, and the drag-and-drop builder to start creating.
Use the discount Code: BF40OFF in the shopping cart on https://www.brizy.cloud/#pricing – available from 29 Nov to 2 Dec. You also get access to Brizy PRO WordPress plugin with your Brizy Cloud purchase.

WP2Wix.Com delivers the unsurpassed, simple and crystal clear website migration process, when it comes to moving websites from WordPress to Wix. The service has been in the business for a couple of years, having successfully completed dozens of projects. A client has the right to control the entire process of website development to be aware of all the changes made.
Shella – Ultima Fast Responsive Shopify Theme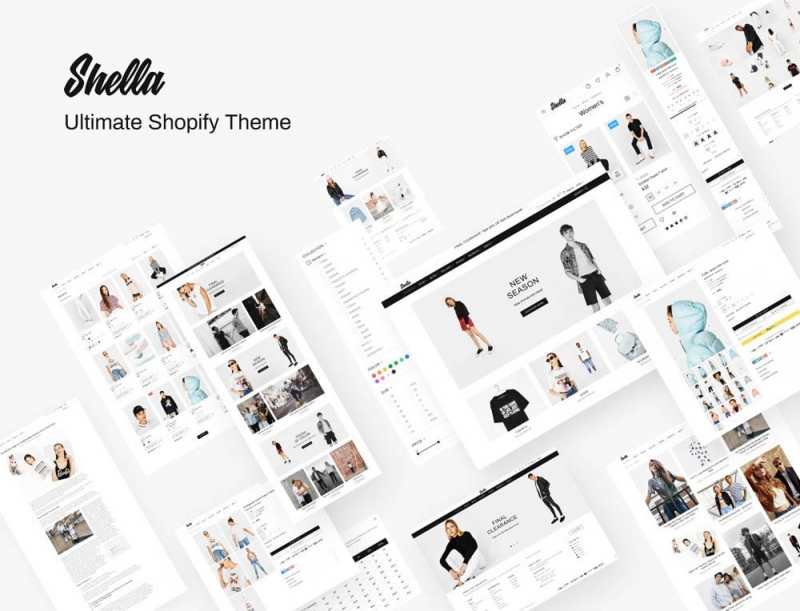 Shella is a professional Shopify store for fashion, having included tens of skins and page layouts, elements made specifically for fashion, and much more. Creating a super fashion store is easy and simple with Shella, and the configuration takes only a couple of minutes.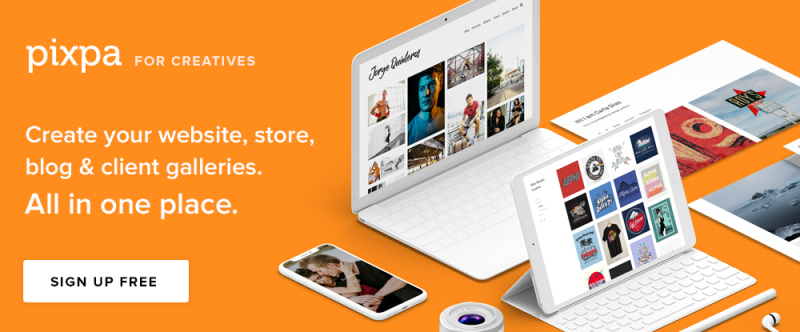 Pixpa is a brilliant website builder that you can use with 0 coding and designer skills to create websites, stores, blogs, and even client galleries. It has included lots of pixel-perfect templates, and a drag-and-drop builder, being a super simple to use website builder.
Sign up for free.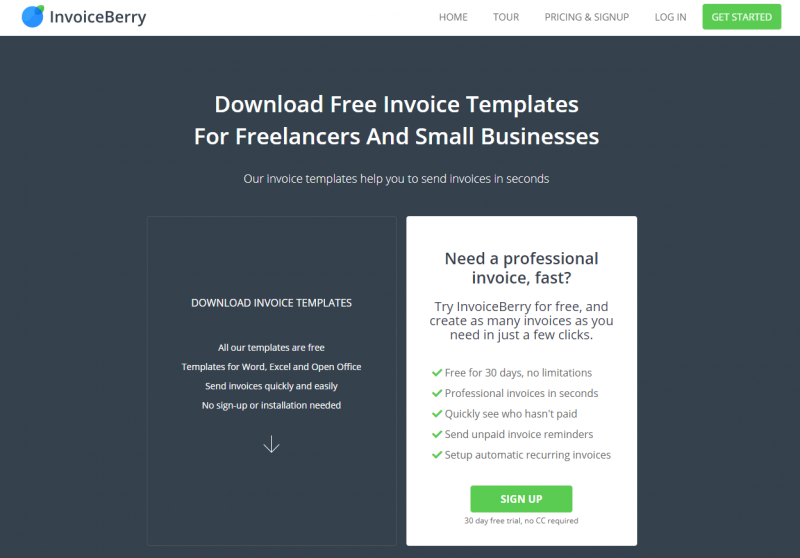 InvoiceBerry is a complete invoicing software that you can use to create and send fully customized invoices in 60 seconds or less. It is also used to track payments and expenses, to create detailed reports, and much more.
Try InvoiceBerry for free – 30 days with no limitations and no credit card.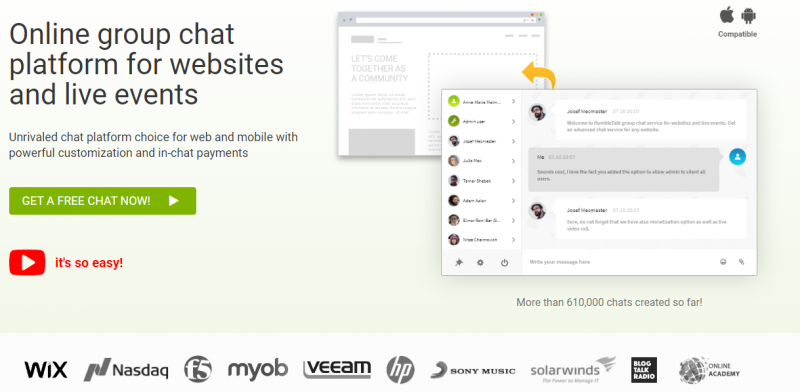 RumbleTalk will add in 2 minutes or less, an online chat to your website, so you can engage much better your audience. It's a great way to offer support or help for presales.
Get a fully hosted online group chat to your website.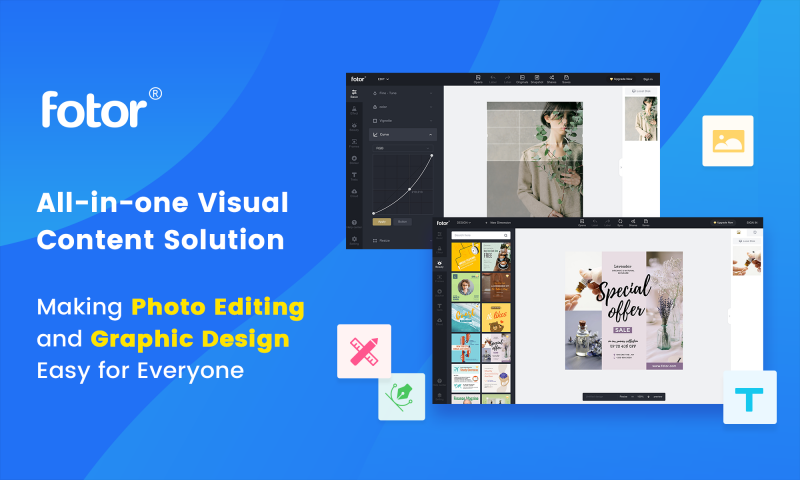 With billions of processed photos and over 300 million users, Fotor is the most powerful platform for creating and editing high-converting photos for social media, websites, and for marketing materials.
Use it with no special skills and experience to create your own engaging photos.
With over 160,000 happy customers, WrapPixel is a popular place to visit whenever you are looking to get free and premium Bootstrap 4, Angular, React, VuejS, UI Kits, and much more.
For Black Friday, they are selling a huge bundle with 24 premium items with 95% discount. Grab the deal.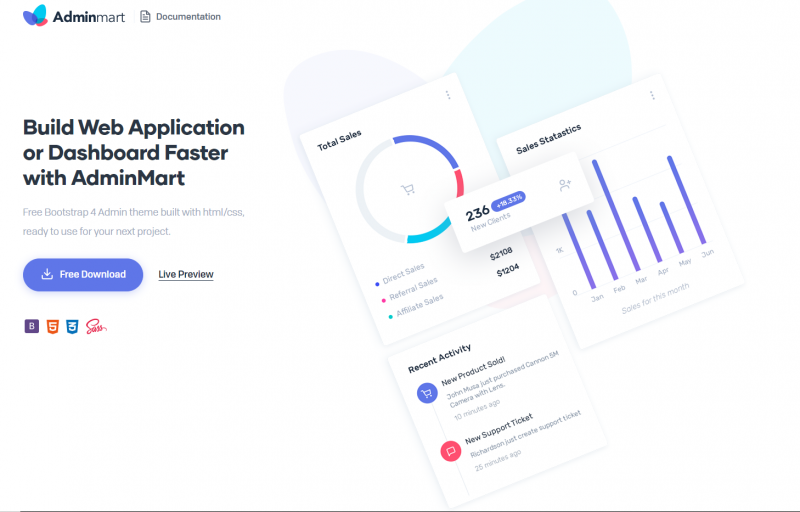 AdminMart is a powerful, yet free to use Bootstrap 4 admin theme that you can use to quickly create web applications and dashboards, without having any special skills. The theme is loaded with over gorgeous 25-page layouts that you can use for your next projects.
Have a live preview to see AdminMart in action.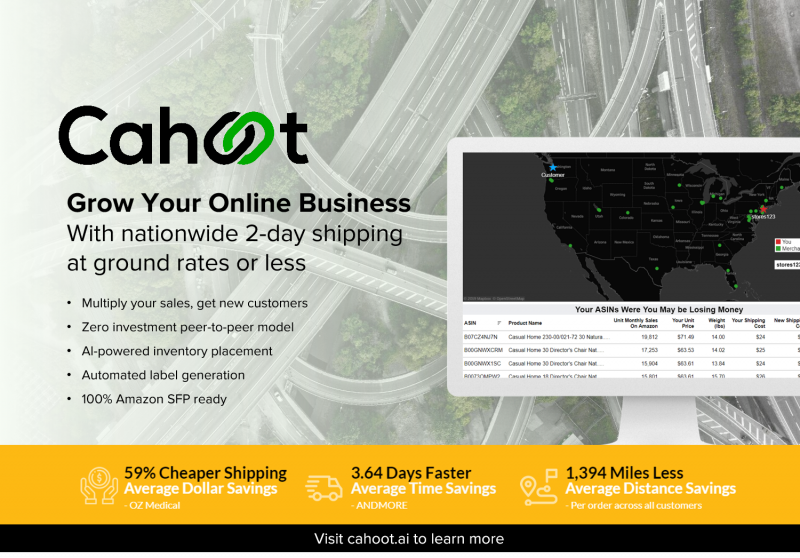 Cahoot is a peer-to-peer network where merchants collaborate to increase their sales and margins by offering profitable 1-day and 2-day free shipping to customers nationwide at ground shipping or less. Through our network, sellers store inventory and ship orders for each other. In addition, unlike other services that require you to give up your hard-earned relationship with carriers. Cahoot lets you continue shipping using your carrier account and negotiated shipping rates. Visit www.Cahoot.ai to learn more.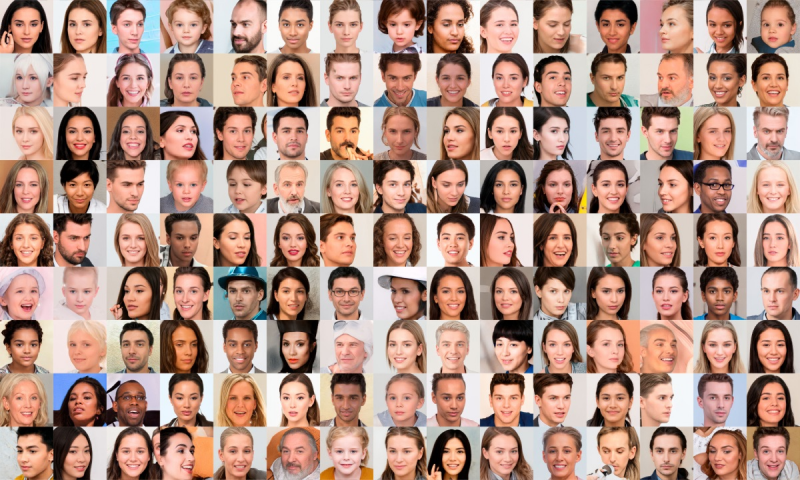 A new free resource Generated Photos shares a diverse library of 100,000 incredibly realistic faces created by artificial intelligence. The faces feature consistent lighting and sizing, range of angles, positions and facial expressions, a wide variety of ethnicities, ages and face shapes. Download them from free.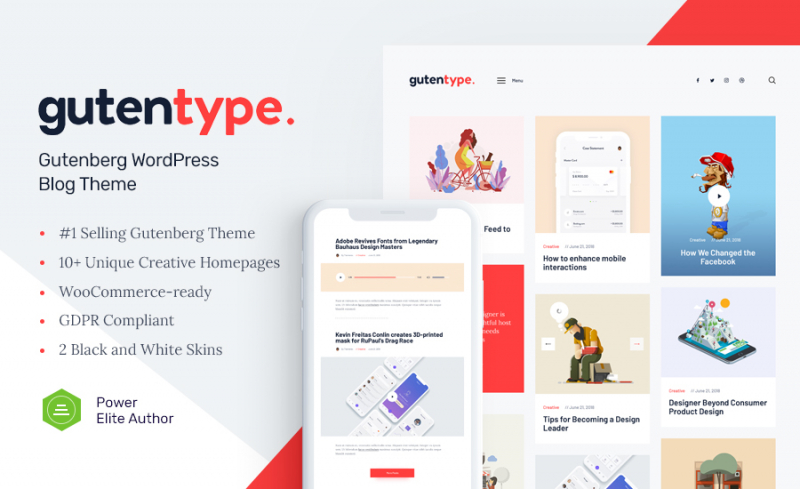 Use the Gutentype WordPress theme to launch any kind of topic-specific website of yours. It includes pre-made blog layouts and full compatibility with WooCommerce. The fully responsive layout of the theme displays your site's data in all web environments perfectly well. The theme is also ready to be enhanced with all kinds of plugins and extensions that you can find in the WordPress community.