With the rapidly changing trend in the digital world, it is important for new and experienced businesses to set up their own websites where they can interact with their clients with ease. It will also be helpful if they can adapt to the latest strategies that are proven to be effective over the long term. Outdated techniques that website owners and developers were using in the past may not be as effective today as they were before. Every now and then, there are new technologies and techniques developed by search engine optimization specialists to draw more clients to their websites.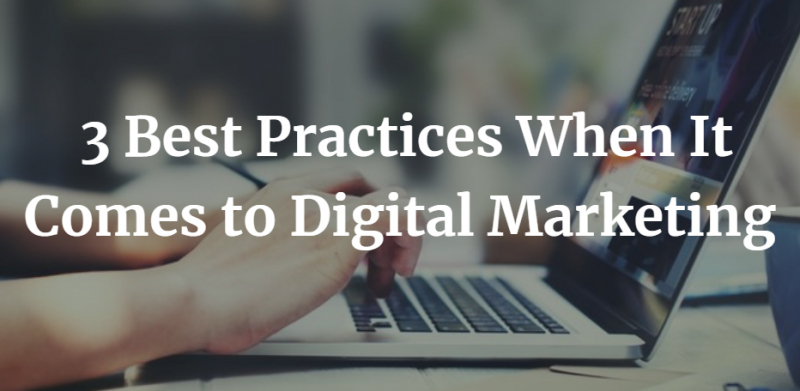 For starters, choosing the best strategy to employ to their website can be a real challenge. Not all of the steps are simple to follow and not every one of those are proven to be cost-effective in the long run. To help you out, here are the top three practices when it comes to digital marketing.
Go Mobile
With close to five billion people worldwide expected to be using smartphones by the end of 2020, it is difficult not to look at these big numbers where a huge chunk of your clients and followers could come from. The statistics says four out of five people use smartphones for their regular shopping habits while two out of five use search engines or social networking platforms to read a review before they actually buy a product. It is now easier to view user ratings on a product or merchant using mobile devices than before.
With those in mind, you should always make sure that your website loads fast and complete on mobile devices. It would also be helpful if you can link phone numbers, email addresses, and social media accounts to your site.
Email Marketing
While email marketing may be considered as an old technology by some people, it is still one of the most stable, cost-effective, and powerful strategies used by digital marketing specialists. Sending promotions through email does not cost you a lot and the return on investment is still one of the highest among digital marketing strategies. What you should focus on is to create a short yet interesting email message which you will send to your target audience. The key to make the recipients notice your email is to write catchy yet factual content that are relevant to the latest trends.
Search Engine Optimization
Search engine optimization has been one of the oldest yet most stable digital marketing strategies for so many years. It has evolved a number of times to help propel businesses on top of the search engine rankings and receive as much web traffic as possible. It helps build credibility as well as following to your website. More importantly, this strategy is not short-lived and can stay effective for a very long time. Visit Punch SEO to know more about the best search engine optimization services that you can employ to your site. Also, don't always settle with one strategy as you can use different techniques and see which one has the best results for your website.