2017 is the year of UX it seems. Designers are obsessed with the user journey and ensuring that they are doing everything they need to do to create a strong brand image; and rightly so. In this article I will lead you through 10 design trends that will make your website stronger, more relatable, and convert better. One of the most significant trends recently is the use of DIY website builders, while many website designers and developers if you are going to take the DIY approach the following rules all still apply. If you are afer a good DIY website builder take a look at CreateASite Easy DIY Website Builder | Freeparking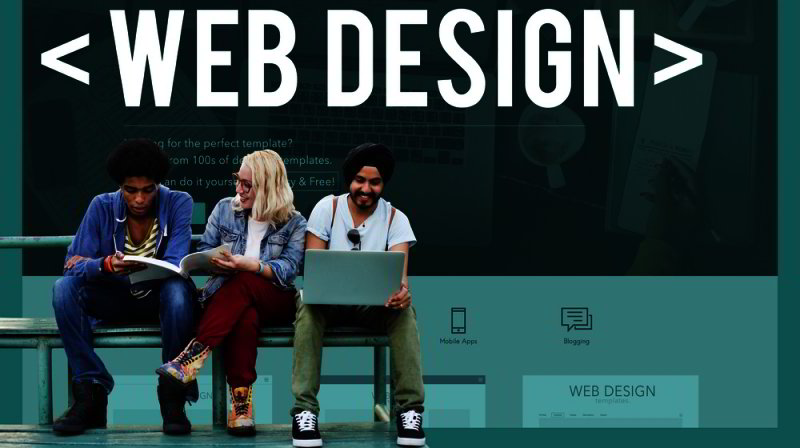 The colours do play a major role:
It helps to understand how colours affect and complement one another, and to what level a particular combination of colours interact to optimise a page. Background colour, font colour, colour of links all play a role.
The colours in which you display information on your site also contribute towards establishing a particular image for your brand. Utilising colours to create an engaging site and to highlight products goes a long way towards boosting conversion.
Also, homepages seem to be starting to witness a gradual decline and being replaced by landing pages specifically tailored for specific audiences. These customised landing pages are more effective because they are custom designed to target the needs and attention of a specific demographic.
Splitting the screen.
Split screen is a UX trend that provides users with an opportunity to easily and quickly identify what options are better suited to their needs on a site. Following this trend provides users a more streamlined, and easy to navigate site.
For example, if a site's homepage is split, users will be able to promptly decipher what they want from the page – filtering the displayed products and reducing what's on display by up to 50%, showing only specific products being sought
Optimise navigation
Online stores are always trying to optimise the navigation experience on their sites. With internet shopping becoming the phenomenon that it currently is, brands have become more diversified with what they offer. This can lead to a rowdy, crowded product page and clumsy navigation.
When a product range is too diversified, especially with certain products having very little dissimilarities, customers tend to become confused – Like standing at the cereal aisle in a grocery store and not knowing what box to pick.
Navigation needs to become easier and less complicated, with the pages most important to users given priority.
Trends like Burger menus should be avoided.
Burger menu's shortcoming is in not been able to assist users locate what they're looking for or direct them to where they need to be. Instead, it complicates a user's navigation by adding another link that deviates a user from his navigation goals.
Optimised sites nowadays use scrolling to overcome the confusion of navigation. Users can scroll through a whole site without having to click on any links. But for this to be effective, the story at the page's top needs to be an attention grabber that entices users to keep scrolling, which will in turn generate conversion all from a single page.
With scrolling, visitors on your site are guided by you, rather than clicking links randomly and getting lost.
Skeleton screens
Fast loading pages are a big boon in keeping users engaged. A slow site might drive a user to quit. Ensuring the loading speed of your pages by trimming unnecessary fat off a page, getting better hosting, and compressing files will help control bounce rates on your site.
Removing distractions:< Once a page's purpose is defined, anything else impeding that purpose should be taken off. Distractions negatively affect a site's rate of conversion. If there's anything on a page that users might find distracting, it will in all likelihood disrupt a user from focusing on what the page is primarily offering. A page needs to be arranged in such a way that it guides visitors towards what you want them to see or do and nothing else – No meandering off track to click on distracting links, buttons, or images. Keep a page's content simple, and on point by removing useless sidebars or ads. Only include relevant fields on a page. Also, apply the use of images that are full-width – they're better at capturing attention and keeping visitors engaged. Videos
Online content is no longer just about what's written.
With the right application of colours and images, content can become alluring. And with the right application of videos, the allure of online content rises to a whole other level.
Nothing can be compared to the engagement of a video. Its reach is incomparable as seen with sites like YouTube.
Consumers have started leaning towards videos for their information because they're less tasking and deliver more information in less time. If the appropriate video is used, it can better communicate your business' tone in comparison to a full page of text.
While it's not easy and might require the services of a professional to create a video that defines your brand, it is worth it and will help boost your site's conversion as visitors focus on your relevant and engaging videos.
By using a short customer testimonial video, or a product demo, or a tutorial video, you get to convince your potential customers about what your site has to offer.
Cinemagraphs which are part photo, part video, are also very efficient because they are not yet very popular and will generate immediate curiosity.
Keeping it simple
Improving user experience will fail if you think the solution is to cram as much information as possible into one page. If you want to improve customer experience, trim your pages of excessive content that'll only serve to distract or confuse users. Keep an attractive page simple and neat.
Age-responsive design
Different demographics will respond to content, layout and aesthetics differently.
You can augment the experience on your site based on the perceived average age of your most frequent visitors, or augment your site to engage those of a certain age bracket. This will increase chances of you communicating better to the audience that counts.
Animated call-to-action buttons are a great way to get the attention of a younger demographic.
Utilizing engagement bots
Using engagement bots such as chat bots can provide a much more engaging user experience by providing a better and more easily accessible customer service. Engaged users will lead to increased conversions.
Exit overlays
This is a lightbox overlay that covers the browsing screen when activated. It's a marketing tool used to convert leaving website visitors into leads or signups by offering free shipping or free trials, or coupons.