Being traditional regarding your phone system may do you more harm than good. When it comes to your business, you should have an easy way to keep in contact with your customers. Your clients want to be in touch with you and anything that does otherwise isn't beneficial.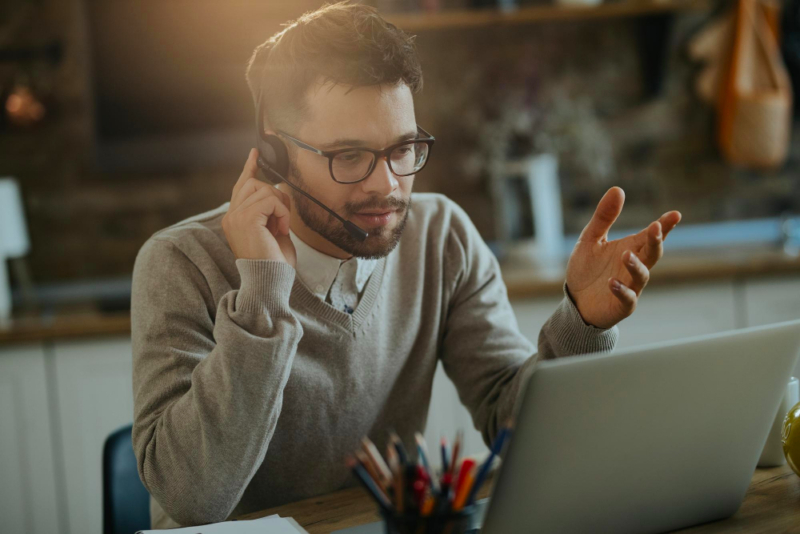 This means no more wires lying all over the place and waiting for your coworker to get off the phone before you can make your calls. Business phones are still as important today as they've ever been. Modern phone systems come with features that outperform their predecessors.
After reading this you will be convinced why changing your phone system is in your best interest.
Business Phone vs. Traditional System
A business phone has multiple phones. They are interconnected and have features such as conference calling, call transferring, and shared voice messages. Business phones also vary depending on whether the business is small or large.
Larger businesses tend to use PBX systems whereas a smaller business might only have a few phones. That isn't to say that smaller businesses can't benefit from PBX. PBX systems are competitive because of the many opportunities that they offer.
On the other hand, Traditional systems have wires that must be connected to each phone. Another difference between the two is the hardware that's required to set up. Whereas hardware is required to upgrade a traditional phone system a modern phone does not.
The Switch To VOIP
More advanced technology is one of the main reasons why companies are looking elsewhere from the traditional system. The answer lies in VOIP, this takes advantage of using broadband over the internet.
Taking hold of the internet, VOIP became the first to allow audio communication using the internet. They went even further by using SIP which defines the message and manages the phone to make sure it gets to the right destination.
VOIP has made a name for being encrypted. So there are no worries when it comes to sending your messages to your friends and families. It can be used in call centers by having a support line specifically for certain customers.
This provides special-class services for customers, helping you stay ahead of your competition by increasing the loyalty and retention of your customers. Especially good for remote workers, VOIP makes it easier for them to work from home or wherever they may be.
You will be surprised to know what the other signs that it's time to change your business phone system may be:
Companies that are growing will want a system that can be upgraded as well. The traditional system can not do so without tremendous effort. Being able to expand your system at a moment's notice could be a matter of life and death for your business.
Don't allow that to happen, having a modern system prevents that, they can grow whenever you are ready. If you can't add features whenever you want then you should probably think about switching systems to a more beneficial one.
Simplifying the way your internal communication works can make it easy to satisfy your customer. If you want to stop all the downtime that goes into managing your system then you should think of changing to a cloud-based system.
Your system will be off-site which means limited hardware for you. All of the technical aspects are taken care of by your provider.
Not Enough Data To Improve Business Decision
Keeping your customer data safe is just as important as selling to them. An old system makes that hard to do with a slower process with outdated software. Using cloud-based systems makes it much faster to gather data on call duration and abandoned rates.
These data are useful when trying to understand your customer's satisfaction level and what you can do to better solve those problems.
Not Capable of Video Conferencing
In this day in age, with businesses globalizing it is a must to have a system to is capable of video calling. It allows you to see the body language and facial features of your coworkers, which makes the call more personal instead of just someone you see on a screen.
Clients want to not only talk to but also see who they are doing business with. Again, business is about building a relationship and people tend to trust those who they see instead of just the words they are hearing over the phone.
It should be a no-brainer that your customers want to be able to hear you when you're talking over the phone. You should think of switching phone systems if your current phone system does not have hi-def audio.
Your current system should be up-to-date and have support from its manufacturer. Many systems are abandoned after a few updates. That makes it more expensive for the owner to parts or even get further updates for the system.
Having a system that has you guessing what you'll be paying each month is a sign that you should probably think about changing your phone system. Modern PBX and cloud-based use subscription-based pricing so you always know what you'll be paying each month.
This allows you to control whether you want to dial up or down your usage based on your monthly bill. You have complete control over the pricing of your phone system. By upgrading, you'll save not only time but also money and stress as well.
Advanced features include auto-attendant, call conferencing, and automatic call routing will help your business become more efficient. Your business shouldn't have to slow down because your employee is struggling to transfer multiple callers to different departments.
Advanced features like auto-call routing allow the transfer of calls to be simplified, allowing your business to operate at full efficiency.
As systems age, there is a guarantee that there is going to be downtime. On the
Otherhand, when it continues to interrupt your business then it's time to switch. It becomes more expensive and time-consuming to overcome those downtimes.
Telnum offers a system that has redundancy built-in on their end meaning that your servers are always up and running leaving you to focus on more important things.
Staff Struggling With System
It's no secret that complicated systems slow up businesses. This is especially true when there are multiple platforms for each feature within the business. A business phone system that has multiple features can solve that problem with ease. Training staff will be much simpler.
Conclusion
Your day-to-day shouldn't be complicated, changing your phone system will help to take your business to the next level. Not only will these tips work for larger businesses, but they will also help smaller businesses be competitive as well.