Firefox is an independent, safe and trusted internet company worldwide. Firefox comes with amazing benefits such as advanced security features that protect you from viruses, spyware, and attackers.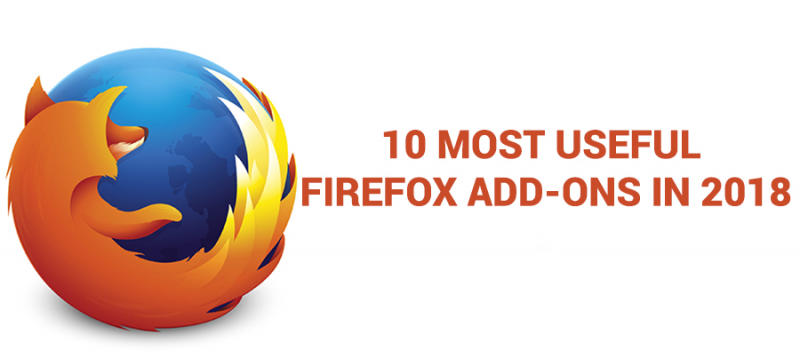 Firefox is also very popular because of its add-on options. With more than 4000 updated add-ons, your browser can do just about anything. With these new releases, Firefox aims to ensure that your browsing experience is easier, safer, and more stable, giving you the ultimate browsing experience.
Here are the 10 most useful Firefox add-ons in 2018.
1. Grammarly
Grammarly is a useful add-on for communication. Grammarly ensures that all your typed messages, social media posts, and documents are mistake free, saving you those embarrassing grammatical errors. This add-on will require you to set up an account which is free for those who need less than 400 spell checks every month. More than 400 spell checks will require an annual subscription.
2. Honey
The Honey add- on is an amazing tool for those who love online shopping. Honey automatically finds and tries coupon codes for you with 1 click. When shopping online, use the honey extension and it will immediately let you know if you can save money on the displayed price. Honey works at thousands of stores in The UK, US, Canada, India, and Australia.
3. Awesome Screenshot Plus
The Awesome Screenshot Plus add-on allows you to capture the entire webpage or a specific portion, letting you annotate it with arrows, rectangles circles, and lines. This add-on can also blur sensitive information limiting what is saved in the final image. Awesome Screenshot Plus is great for customized guides and making comical images.
4. Gmail Notifier
The Gmail Notifier is effective in streamlining how you receive alerts to incoming emails. This add-on supports multiple Gmail accounts thus allowing you to receive alerts when you get emails from specific labels on Gmail without having to keep all your browser tabs open. With Gmail Notifier you will always be notified of the messages that matter to you.
5. Amazon Assistant
The Amazon assistant will help you make better decisions when shopping online. This add-on brings the best Amazon features directly to Firefox, enabling you to compare prices and get the best-rated products when shopping online.
6. Evernote Web Clipper
Evernote web clipper is a common and very useful add-on. It is the easiest way to save all the things you see on the web in an Evernote account. This will allow you share pages with your colleagues, get feedback and initiate partnerships.
7. Adblock Plus
This add-on allows you to control and view the web the way you want to. With Adblock Plus, you can block those annoying videos on YouTube and Facebook.
8. AutoCopy
This web extension allows you to copy paste text faster. By highlighting a text, you will immediately copy paste it without having to right click and select copy.
9. WOT
This is a fantastic add-on that provides real-time protection when browsing. WOT will protect you from dangerous websites by displaying a warning screen across an insecure page.
10. DownThemAll
DownThemAll is a fast effective and reliable open source download manager. With this add-on, you can quickly download links and specific pages. You can also pause and resume downloads at any time.
Conclusion
These 10 useful add-ons are a must have in 2018. If you are looking for a great shopping deal, the giving assistant coupon extension is just what you need.